Christmas season best time of year, time to move on from fall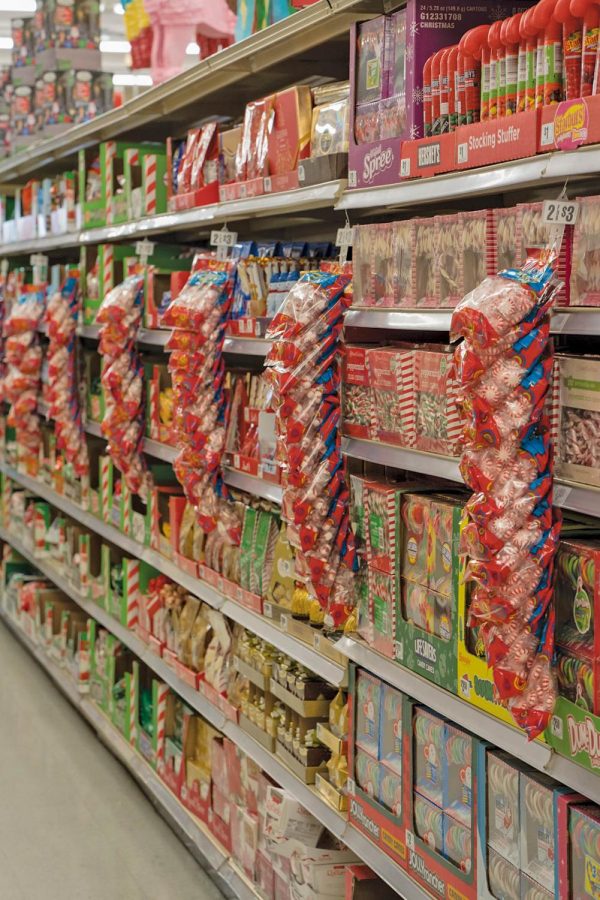 The season is upon us. Halloween is over. Time to finish the candy, dust off those cobwebs and embrace the inevitable: Christmas. No longer are we stuck in the monotony of spooky season. Christmas season is here, and I couldn't be more excited.
Now look. I get it. Thanksgiving hasn't even happened yet, and many purists will argue that all Christmas festivities should be postponed until the day after the food filled holiday. I love Thanksgiving, but as much fun as it is, I just think it serves as a precursor to Christmas activities, and should not stop my groove.
I can love both at the same time but still deck the halls and listen to Michael Bublé's iconic Christmas album. There's no aggression here-just a profound love for the holly jolly season.
It is more the season itself that gets me excited than actual Christmas day. I love the amount of music specifically dedicated to spur the festive feeling, and the fact that the familiar jingle of bells in the back of a song makes me feel at home.
From classic songs of past eras to modern holiday anthems, the soundtrack of every holiday season is one of the most exciting parts of it for me, and I'll listen to Christmas songs year 'round, not within the confines of late November to December. I crave more.
Aside from the musical side of Christmas, decorating for the holiday is incredibly exciting. Trimming the tree, hanging up stockings and adorning my front door with a festive wreath is just the beginning of making my house a winter wonderland. Snow globes, nutcrackers and santa miniatures line the shelves of my living room. Don't even get me started on lights.
Christmas decorating is probably the reason I look forward to the season the most, as the line between childhood and adulthood becomes blurred. Culturally, Christmas is a whimsical holiday, and I think a little bit of that Christmas joy is useful in a world devoid of joy at times.
Pumpkin spice is great and all, but nothing beats Christmas flavors. Starbucks has not only the classic peppermint mocha, but expands with other flavors to bring coziness into every cup. Candy canes and peppermint bark are consumed with vigor. Christmas food is yet another reason why the holiday couldn't come earlier.
I understand why people want to celebrate the holidays chronologically. Maybe they really like fall and don't want to do a valid holiday a dishonor. I however, do not care about tradition in that I want as much Christmas for as long as possible. I can only hold back so long before my holiday hopes and dreams take over.
I love Thanksgiving as much as the next person, but if I had the choice, Christmas season takes precedence. Fall is so long, so boring and only a small portion of winter is dedicated to all things holly jolly. I see no shame in starting the special season early.