'Bohemian Rhapsody: The Comeback' offers lens into Queen's rise to stardom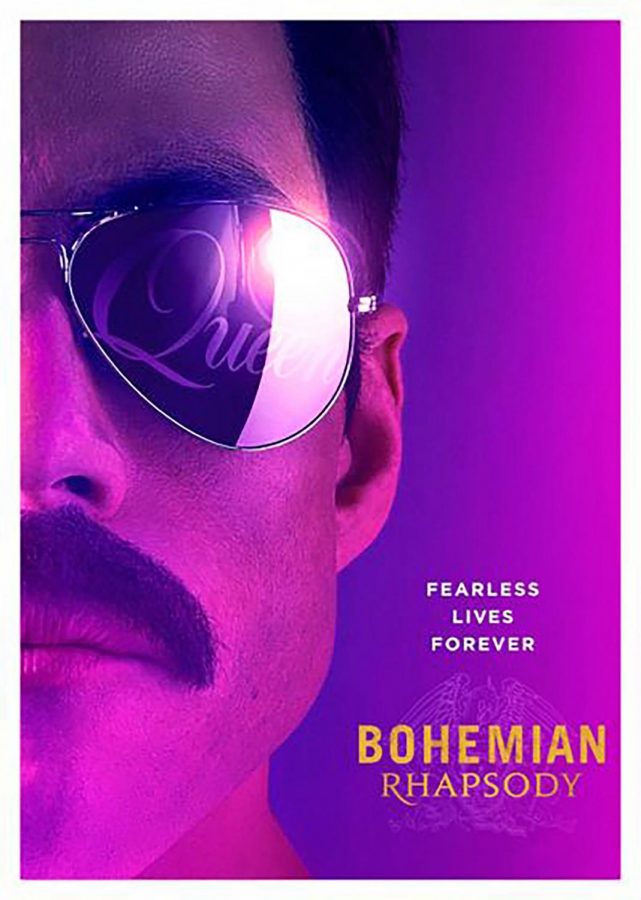 Anna Alonso, Writer
November 12, 2018
The movie you've been waiting for arrived with the release of the Queen biopic, "Bohemian Rhapsody: The Comeback." The fantastic movie shows how the band first came together as viewers go on a journey with Freddie Mercury from start to finish.
The prominent Queen was a four-man band; however, the story is shown through the perspective of Mercury, the lead singer, played by Rami Malek. Viewers walk along with Mercury from the time he witnesses his future bandmates playing at a small bar to the moments when he is diagnosed with the AIDS disease and has to break the news to his bandmates.
Mercury can be described as one of the most legendary lead singers in the history of rock 'n' roll. Malek, through his impressive acting skills, manages to reveal the mysterious side of Mercury, as the singer kept his personal life to himself and rarely partook in interviews. Malek not only looks the part of Mercury, but embodies his persona. He shares Mercury's small frame and odd looks as well.  
The audience is offered a glimpse into the lives of true rockstars. From an outside perspective, the lifestyle of a well-known band may seem perfect, but as you see throughout the film, it involves a lot more than what appears on the surface. From arguments with the label to disagreements within the bands personal lives, you see what it truly means to be in a famous band.
Although the flick follows Mercury's come up, it also shows everyone else's perspective on pivotal moments, like when the band would get together to write lyrics for groundbreaking songs. There was nothing especially noteworthy about the plot, costumes and cast, but everything appeared close to perfection with an ideal balance of drama and comedy. Everyone is given a voice and different perspective, resulting in a more rounded out film.
You do not need to know who Queen is in order to watch the movie. The storyline is straightforward, providing insight into each band member and giving you the chance to understand who contributes what to the band.
This film traces the meteoric rise of the band through their songs and events leading to the band's struggles and even eventual death. This event leads the band to perform one of the greatest shows in the history of rock music.
I would rate this movie a nine out of 10. While it was informative and interesting, it did not leave me wanting to blast their albums on the ride home from the movies, leaving it one point short. The movie cements the legacy of a band who is more like family– inspiring their audience and music lovers to this day.