Administration shares update on Pavilions during Student Government meeting
Hang on for a minute...we're trying to find some more stories you might like.
Following the events of last semester, members of the St. Edward's University upper administration provided an update on the situation concerning the Pavilions residence hall during the Student Government Association's formal senate hearing on Jan. 23.
Vice President for Student Affairs Lisa Kirkpatrick and Vice President for Institutional Effectiveness and Planning Justin Sloan discussed the overall progress of construction, the current living situation of affected students and the plans for the future of the residence hall.
"We're now switching gears from emergency management to a longer term plan for the Pavilions," Kirkpatrick said.
The Pavilions were closed to students living in the East, West and North wings of that building following a flooding incident on Nov. 12. None of this information appears on the SEU website's Pavilions page as of the date of this publication. Initially, the students residing in the South wing were allowed to return but were informed over the winter break that they would be unable to return to those rooms come spring.
"When everyone went home for holiday break, we had our contractors and other resources look at the entirety of the building and the scope of work changed," Kirkpatrick explained. "We needed to examine Pavilions South to make sure that the problems that were in North, East and West weren't going to come up later on."
Students from the South wing joined the rest of their fellow residents and were moved by the university to either on-campus housing or apartments in American Campus Communities properties at West Campus UT. Of the original 405 residents of Pavilions, 167 were moved to alternate on-campus locations, 114 were moved to West Campus and the remaining 124 students cancelled their housing contracts, according to Sloan.
The Pavilions has been undergoing reconstruction work "since day one" of the flooding incident, according to Sloan. He provided the students present at the SGA meeting with a list of several contractors and agencies, such as Blackmon Mooring, a remediation and repair company, that are currently being employed by the university to restore the residence hall.
"A significant amount of that work has already progressed to the point of being permitted, inspected and is in the final stages with the City of Austin," Sloan said.
The university is currently planning to reopen Pavilions for students in the fall of 2019, according to both Sloan and Kirkpatrick.
"Pavilions is a wonderful place to live, assuming the building is performing," Kirkpatrick said.
Some SGA senators expressed concern with the university's statement of a Fall 2019 move-in. Senator Karoline Watson asked whether the expected date was "set in stone," and expressed concerns that Pavilions was a "rushed job" from the beginning, which Kirkpatrick refuted.
"Pavilions, for those of you who may not have been here or don't remember, was a year late. This building was not rushed. This building was late," Kirkpatrick said. As for the Fall 2019 date, Kirkpatrick continued, "it's never set in stone, but everything we have right now is pointing towards a Fall opening."
While Sloan stressed that the restoration project is on target with "cushion, with buffer, to ensure that we're delivering Pavilions," in the fall of 2019, neither he nor Kirkpatrick provided students attending the meeting with a definitive date upon which students would know with certainty that the building will open.
"We are managing that on a daily and weekly basis," Sloan said, "to ensure that as soon as we know something different, we are responding and we are communicating that proactively to RAs and to students and to anyone that may have a reservation at that point in time."
Following further questions regarding the possibility of lost trust between students and the administration, Kirkpatrick emphasized the university's commitment to rebuilding that trust.
"I am committed to regaining the confidence of the student body," Kirkpatrick said, "and the way we want to do that is to show evidence of progression in the Pavilions."
Freshman Christoph Hoermann, 21, who was relocated to Theresa Hall following the flooding incident, has so far approved of the university's efforts in managing the situation.
"The transition has been pretty smooth, I'm thankful that I'm still on campus," Hoermann said. "At the end of the day, the university is doing what they can to make wrong right."
In an effort to provide the displaced students with "safety, comfort and convenience," the university has taken steps intended to create a smooth transition.
"There's Lyft available to them, or parking permits downtown, paid for by the institution," Kirkpatrick said.
Senior Juan Gonzalez, who was relocated to a West Campus apartment, described the challenges of the transition to living off campus.
"It's definitely not what I signed up for. I have to plan around my commute now," Gonzalez said. "They've [the university] done their best, but it's still just an unfortunate situation."
Additionally, rooms G-18 and -19 of Main Building have been converted into a commuter lounge for former Pavilions residents, that is open daily from 8 a.m. to 10 p.m.
About the Contributor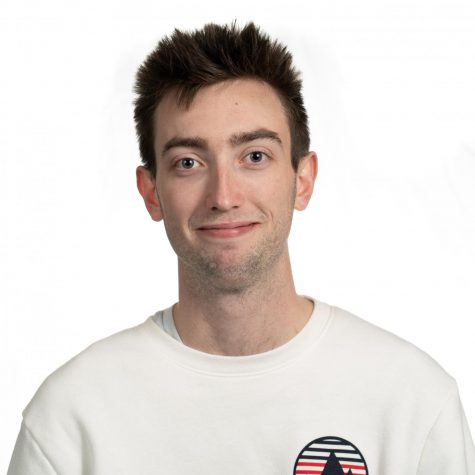 Kenny Phipps, News Editor
I am Kenny Phipps— Political Science major, Spanish minor and news editor for Hilltop Views along with Matt San Martin. This is my junior year at St....