Potentially staged hate crime should not detract from real ones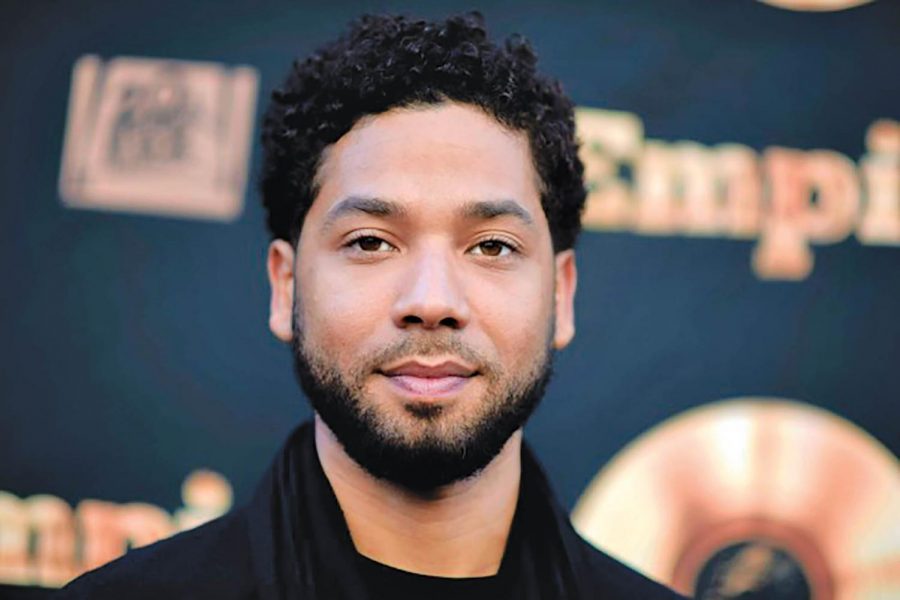 Christine Sanchez, Staff Writer
March 4, 2019
Jussie Smollett has been in the spotlight lately for being named as a suspect in staging his own hate crime by Chicago Police Department.
It is currently unclear whether or not the attack was staged. Because of this, many people are torn between hating Smollett, scolding him or standing by him, as the case has not been closed, yet. Smollett himself stands by his claim that he was assaulted, had a chemical substance poured on him, and had a noose tied around his neck. He claims that his attackers wore "Make America Great Again" hats and yelled slurs at him.
Whether you believe Smollett or not, there's obviously no way of knowing the truth as of now.
Despite this uncertainty, this case brings up the larger issue of the likeliness of hate crimes during the Trump administration.
When Trump took office, hate crimes rose from 6,121 in 2016 to 7,175 in 2017. With a president that constantly touts hateful comments towards women, people of color and immigrants, it is not surprising that people who share these beliefs are now feeling the need to be more vocal about them.
Racist and homophobic people have always been around, but their presence has been validated in a way by a president who has presented these same hateful beliefs. Living in Trump's America is difficult if you're not white, male or rich. This makes life for marginalized people much harder because are constantly facing hate and violence for simply existing.
Staging a crime like this is inexcusable, but it's something that can and has happened to both parties. Despite this, doubts about Smollett's case should not transfer over to other cases of assault similar to the one claimed by Smollett.
Many minorities feel betrayed by America. An example of this is when Colin Kaepernick began kneeling for the national anthem to protest high rates of police brutality.
The backlash he faced for his demonstration eventually led to the termination of his career. Marginalized people are still treated like their voices and struggles don't matter. Brushing off these struggles hinders us as a society from seeing and understanding each other's point of view.
If Smollett did stage the crime, do I think he should have done it? No. But, if he did stage the crime, do I understand his motivations behind doing so? Absolutely. I do not sympathize with Smollett, and I don't think it's right to stage a hate crime against yourself, but I do understand the intent of what he may or may not have done. The political climate is hot, and it seems as though people are willing to do anything to have their voices heard.
Hatred exists, and it is cold and cruel and dehumanizing, which is why we should work to challenge all forms of hatred and provide spaces for marginalized people to voice their frustrations.