Female superheroes set to dominate film scene with upcoming releases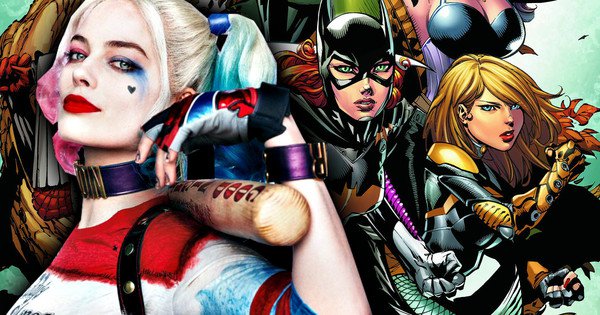 Alex Childers, Writer
March 5, 2019
Hang on for a minute...we're trying to find some more stories you might like.
Comic book fans and feminists have much to look forward to within the next couple of years with four confirmed female-led superhero movies coming out, including "Captain Marvel," "Birds of Prey" and "Dark Phoenix."
While four seems like a small number compared to the countless other superhero films we get every year, it's a stark difference considering that the first major female led film in the genre, "Wonder Woman," came out only two years ago. Directed by Patty Jenkins and starring bonafide action hero Gal Gadot, "Wonder Woman" was the first critically acclaimed comic book film to center around a woman.
Previous attempts at solo films for female comic book characters include "Supergirl" in 1984, "Catwoman" in 2004 and "Elektra" in 2005, all critical and box office failures. The only film to find some success was the 1995 cult-classic "Tank Girl," which perhaps not coincidentally, is the only film until "Wonder Woman" to feature a woman behind the camera.
Now, the popularity of superheroes is at an all time high with the success of the Marvel Cinematic Universe, the continuation of the X-Men franchise, and the divisive-yet-profitable DC Extended Universe. It only makes sense that new stories and perspectives are being shown on the silver screen in order to keep the franchises fresh.
The MCU will be making its first attempt at a female solo venture with the release of "Captain Marvel" this March. Starring Brie Larson, Carol Danvers stands to be the most powerful superhero in that universe yet.
And not only is "Captain Marvel" the first woman-centric film in the MCU, but it also marks the first film in the franchise directed by a woman. Anna Boden, alongside long-time collaborator, Ryan Fleck, will helm the action film. While understanding the importance of this achievement, Boden also said in a press conference, "It's 2019… and everybody here looks for the day when it is not newsworthy that a woman is directing this kind of movie."
Next year, the ladies of DC will have their chance to shine with the return of two popular characters to the big screen. Anti-heroine Harley Quinn will make her triumphant return in the lengthily titled "Birds of Prey (And the Fantabulous Emancipation of One Harley Quinn)" next February. This film is also generating considerable buzz due to being the first major motion picture centered around an all-female superhero team.
Actress Margot Robbie, who will return as Harley Quinn, has already posted some teasers for the film on her Instagram. Besides selfies in a full Harley Quinn makeup, a short video showcasing the rest of the cast, including Mary Elizabeth Winstead as Huntress and Ewan McGregor as Black Mask, has fans excited. Directed by Cathy Yan, "Birds of Prey" will come out on Feb. 7, 2020.
A second DC heroine is set to return in 2020, and the director of "Wonder Woman 1984," Patty Jenkins, who returns along with Gal Gadot, is excited for fans to see it. Jenkins tells Deadline, "The actors are incredible, and we did a ton of stuff on wires, and its looks mind-blowing," which is high praise from the woman who directed the No Man's Land sequence in the first film.
Additional intrigue comes from the cast itself. Chris Pine is set to return as Steve Trevor, despite what appeared to be his untimely death in the first film, and the nearly 70 year time jump between films. Kristen Wiig will also appear as classic Wonder Woman villain, Cheetah. "Wonder Woman 1984" will come out June 5, 2020.