Luka Doncic deserves ROY and it's not even close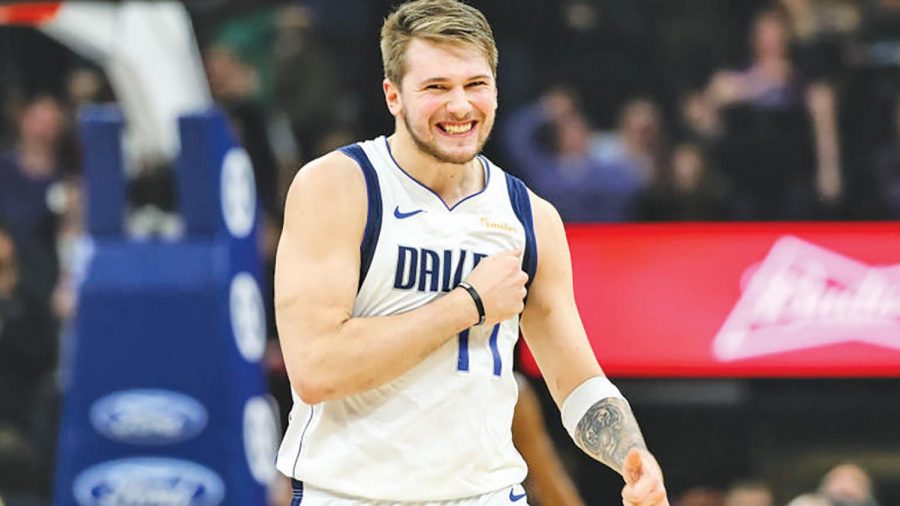 Frank Bilancio, Sports Writer
March 11, 2019
Luka Doncic is a 20-year-old point forward for the Dallas Mavericks and has taken the NBA by storm through his first season in the league. The former four-time Real Madrid champion and two-time MVP in the Liga ACB and EuroLeague has proven that his game can translate to world's most premiere stage in the NBA.
He was the youngest player to ever play for Real Madrid at 16 years old and averaged 14.5 points, 5.2 rebounds and 4.7 assists in 2018 in the Liga ACB league – which is the top Spanish basketball league.
So far this season, Doncic is averaging an impressive 21.1 points, 7.4 rebounds and 5.6 assists. Doncic also attempts seven 3-pointers per game on 34.6 3-point shooting accuracy with his 6-foot-7-inch frame. Being as tall as he is, it's extremely difficult for other true point guards to contest his shot from deep, because his release point on his jump shot is higher than a normal point guard's wingspan.
He proves as a match up problem for most, if not all, guards in the league, which is one of the main reasons he is shooting efficiently from downtown this year. At 6 feet 7 inches tall, the third overall pick already has elite level handles and has taken numerous defenders' ankles this season. Being a large-sized point guard, his nice dribbling skills are often compared to LeBron James, Kevin Durant and Giannis Antetokounmpo.
In fact, when comparing Doncic's and James' rookie statistics, the numbers staggeringly favor Doncic. Comparing the two rookie seasons, Doncic is averaging two more rebounds and has better field goal and 3-point shooting percentages than James in seven less minutes per game.
The stat, however, that separates Doncic and Young is efficiency. Doncic is currently second to DeAndre Ayton in the state for rookies at 21.05. Young is in third but is significantly behind Doncic at 16.85, which will be very hard for Young to pass in this category.
Even tough Young is averaging over two more points than Doncic since the All-Star break (26.1 to Doncic's 23.7). Doncic's efficiency is much higher and shows how much more valuable he is to the Mavericks than Young is to the Hawks.
Doncic, however, has a crazy stat that Young doesn't: Doncic became the first NBA rookie to record two triple-doubles this season.
Doncic has a huge mentor to lean on while finishing his first NBA season in future Hall of Famer Dirk Nowitzki. Because both are international players and Nowitzki has a historic career in the states, Doncic can use him as a role model.
With both players on well below average teams, it looks like this will be a two-dog race with both guys going at it for the Rookie of the Year trophy.