SEU officially announces addition of Track and Field team starting next school year
In April, the St. Edward's University's Athletic department announced that they will be adding a Track and Field team to their program and is set to be up and running by next semester.
This won't be the first time the university operates a track program as  it previously sponsored a track and field team until 1970. The addition is exciting to both current and future athletes, says Associate Vice President of Athletics Debbie Taylor as she formally announced last month that the plan is in full development.
"There is a high interest in track among prospective students. As we begin our membership in the Lone Star Conference this fall, adding a track and field program further aligns St. Edward's with the championship opportunities within the Lone Star Conference," Taylor said.
The program will participate in what is expected to be one of the most competitive conferences. Like the program's current home in the Heartland, the Lone Star Conference is also Division II.
The Lone Star Conference is expected to have 10 men's programs and 11 women's programs for the upcoming season. Track and field head coach Ryan Ponsonby and assistant coach Sharlie Brooks will represent the team as pioneers for the new program. Taylor is confident that the program is under great care as a result of both coaches' extensive experience in the sport.
"I am excited to watch this program develop under the leadership of coach Ponsonby and assistant coach Sharlie Brooks. The track teams will have overlap with the cross country teams– many members of the cross country team will also run track. The track program will focus primarily on distance and middle distance running events at this time."
Taylor says that the idea of adding the sport to the program has been considered for quite some time now. In fact, the last time the school had a track and field program they went on to finish with a championship before the university no longer supported the sport.
"The topic of adding a track program has been discussion for a couple of years. St. Edward's previously sponsored a men's track & field program, as the Hilltoppers competed as a member of the Big State Conference where SEU is the reigning conference champion."
Currently, St. Edward's allows their student athletes to participate in track meets during the spring semester. However, because the school does not sponsor a team the athletes are not allowed to advance. The addition of the team will provide many more opportunities for athletes.
About the Contributors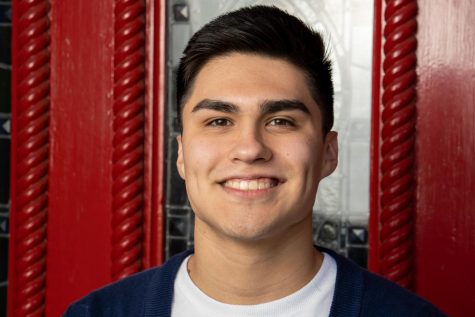 Adrian Gonzalez, Sports Editor
Hey! My name is Adrian and I am the sports editor for Hilltop Views. I am a senior Writing & Rhetoric major with a concentration in Journalism &...