OurView: Why we should appreciate, recognize student leaders on campus
Student organizations-the very things that keep the campus running and let students have their voices heard. From orgs like Students for Sustainability to Pride, these groups can and have made actual change on this campus.
But who makes sure these things run smoothly?
The simple answer to this question is the leaders of these student orgs. They are the ones who handle the behind the scenes, as well as provide a face for the group.
However, their tireless efforts can sometimes go unnoticed. Students that attend events on campus rarely stop to think about who made it possible. Student leaders can also end up putting in extra hours towards these groups just to make sure all the small details get taken care of.
For leaders of these groups, it can seem like second nature to tack on extra work if it means their organization can be more successful. Even members of these orgs see the need to recognize all the work these leaders do.
"I've been impressed with every student leader I've interacted with, yet I think there is hardly ever a distinction between them and the members of their org. They make much larger commitments than I think people realize," said junior Henry Gillespie-Hill, a member of SFS.
Without these leaders, it would be very hard for some student orgs to function. Having someone you can go to for support, or just inquiries about where your org will be tabling for the day is extremely useful. Members also realize how lucky they are to have people who are willing to dedicate extra hours to these groups.
"Simply, there would be less student involvement. I think my experience of joining SFS because I personally knew the leaders of it is shared by many other students," said Gillespie-Hill when asked what he thought would happen if student leaders didn't exist.
Student leaders wear many hats. While they excel in all of their school work, they also put in all of the work necessary to keep their organization up and running.
A student who has been involved with various events led by SFS, Samuel Griffith, said, "Effective student leaders are a reason why a lot of organizations have stood the test of the '4 year block.' SFS and It's On Us, for example, are two orgs whose passion for their issue has spanned longer than the collegiate careers of those who start them on the Hilltop."
And while student leaders pour their heart and soul into everything they do, they don't expect anything in return. Everything they do is to benefit not only the students involved in their organization but also campus life as a whole. They want to see a change, put in a lot of hard work, and the only reward they seek is the bettering of students' experiences on the Hilltop.
As Griffith said, "I would also wager to think that the true leaders on this campus aren't in it for the accolades or banquet dinners. They're in it for the difference they make, every semester."
St. Edward's really has student leaders to thank for a lot of the good that we see on campus. If you see a student leader on campus, make sure to thank them for putting in that extra time for you. And to student leaders, remember that you are a student first and make sure to make time for yourself.
Thank you to all student leaders on this campus for creating such an open and welcoming space to learn about a variety of subjects.
Leave a Comment
About the Contributors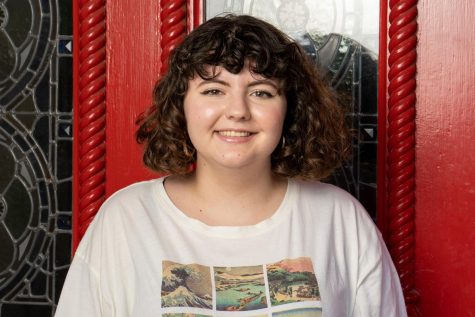 Sierra Rozen, Life and Arts Editor
Hi! My name is Sierra Rozen and I'm the Life and Arts editor. I'm a senior Communication major, with double minors in Journalism and Women's Studies. This...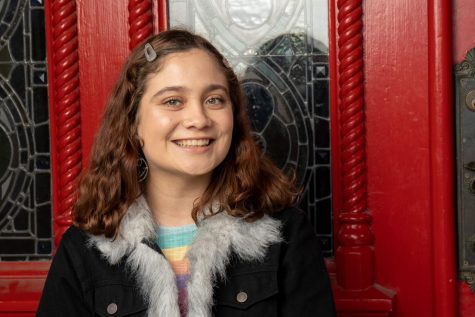 Sammy Jo Cienfuegos, Viewpoints Editor


Hey ya'll! My name is Sammy Jo Cienfuegos and I'm one of the two Viewpoints editors. I'm a senior Writing and Rhetoric major, with an emphasis in Creative...