Women's soccer anticipates to repeat success, goalie earns preseason recognition
Coming off of yet another winning season, the St. Edward's University women's soccer team looks to build upon last year's respectable 12-4-3 record with the goal of securing a national title.
Junior Annabel Sweeney is expected to take another step forward in her athletic career as she earned the Lone Star Conference Preseason Goalkeeper of the Year just a week before the team's first regular season game.
Last year as a redshirt sophomore, Sweeney earned a few distinguished accolades including All-Heartland first-team selection, several conference Defensive Player of the Week recognitions and ranked 22nd nationally in goals against average, just to name a few. 
Now with this preseason award under her belt, the team's goalkeeper says that she is appreciative of the award but is more focused on transitioning to a new conference with different obstacles alongside her fellow teammates. 
"Winning is great to receive it, but it talks about last year's conference. So coming to a new conference will have new challenges," Sweeney said. "I'd love to win more [awards], but I'd more like to win as a team."
Head coach Nick Cowell, a recent inductee to the 2019 Heartland Conference Hall of Fame, believes Sweeney is capable of contributing plenty to the program amid their new season. 
"She's a talented goalkeeper. I think people will feed off of her confidence and her composure on the field," Cowell said. "I think with another year of experience under her belt, I feel like she's ready to lead the team in a mature way. She's motivated, wants the team to do well. That, together with her talent as a soccer player, should take her a long way."
After describing how Sweeney will be key for the program's success, Cowell said the team as a whole are lead by devoted individuals with experience, enthusiasm and a shared destiny of victory. 
"We have a strong core [and] leadership core and we have freshmen who are excited to play. It looks to me that we have a good mix, but we'll see if they have the competitive edge to make them successful in close games."
Jenna Lipscomb, a senior on the team, says that achieving success in the team's inaugural season with the Lone Star Conference will be key for the program for years to come, as they will only face each conference opponent once as opposed to previously playing them twice. 
"Since we're in a new conference, we only get to play each team once. So, to just put it all out on the field the first time we play them. … Like this, we only have one chance to set the standard the first time we play them."
Despite losing their season opener, the team is preparing to travel to Denver, Colorado, to face MSU Denver Monday afternoon.
Leave a Comment
About the Contributor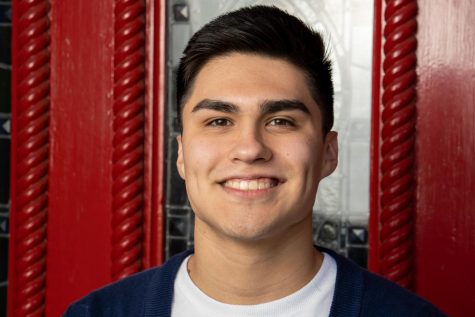 Adrian Gonzalez, Sports Editor
Hey! My name is Adrian and I am the sports editor for Hilltop Views. I am a senior Writing & Rhetoric major with a concentration in Journalism &...