FACEOFF: Corporations precipitate ecological disasters, individuals not at fault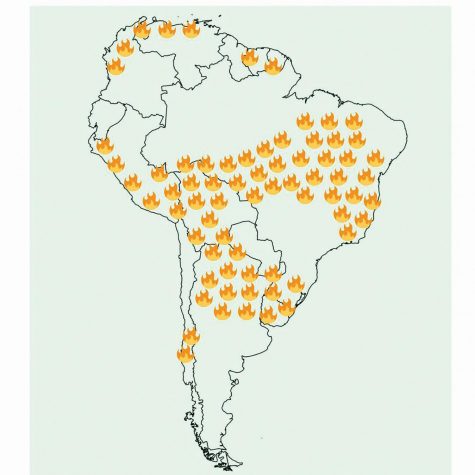 Unless you haven't been checking your Twitter feed or reading your daily news, you're probably aware that the Amazon rainforest has been on fire for months now. 
The possible causes of the fires have been numerous but it is clear that there has been an unprecedented amount this year, with many environmental groups concerned about the lasting effects they could have on our overall air quality.
Ever since the rest of the world caught wind of how serious the fires were becoming, there has been a massive outpouring of support and outrage on social media, especially on Twitter. 
Many users have been posting about the various petitions or organizations that people should be supporting to try and make a change in this issue. While this can be very helpful and it is clear that something needs to be done about the fires, we need to look towards who can make a real difference: large corporations and the people in charge.
One of the main people associated with what is happening in the rainforest is Brazilian president Jair Bolsonaro. During his run for the presidency, he heavily campaigned for less land in the Amazon being set aside for indigenous groups and was more in support of large industries coming into the forest.
It seems like he is now trying to cover his tracks by pointing fingers at non-governmental organizations (NGO's) for setting fires in protest of his policies, as well as blaming it on the dry season, which has proven to be an unfounded claim. 
Now he has set up a 60-day long ban against setting land on fire for land clearing processes. However, this all seems a little too late, especially when we look at all the other things he could have done.
When Bolsanaro was offered $22 million from the seven largest economies — spearheaded by French president Emmanuel Macron — he refused, saying that Macron does not respect Brazil. 
He has since accepted $12.2 million from the United Kingdom, but it still seems small compared to the previous deal.
At this point, it  seems slightly ridiculous that world leaders are arguing over petty things such as social media. Instead of arguing about this, it might be more productive to accept the money and actually try to put out the fires.
In conjunction with world leaders, large corporations should also be trying to help with the damages. Many companies like to try and appear like they care about the environment but don't always follow through, a phenomenon known as "greenwashing." 
It seems as if many people have been calling out for others to do something, namely big organizations, but nothing has been done. This is most likely because big investors are benefiting from the fires, as they help make the beef industry more profitable. 
We need to hold these companies responsible for things like this. Protesting issues is always a good way to start, but until these companies start listening to us, there doesn't seem to be a light at the end of the tunnel for the Amazon.
About the Contributor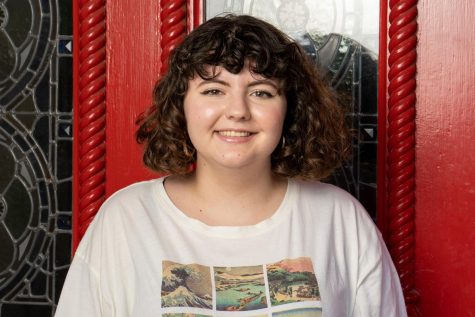 Sierra Rozen, Life and Arts Editor
Hi! My name is Sierra Rozen and I'm the Life and Arts editor. I'm a senior Communication major, with double minors in Journalism and Women's Studies. This...