Volleyball extends win streak, defeats TAMU Kingsville, TAMIU
The St. Edward's University women's volleyball team hosted Texas A&M Kingsville and Texas A&M International this past weekend. The team hasn't beat Kingsville since 2014 and their conference tournament eligibility hinged on winning both games, but SEU prevailed.
Sweeping both teams 3-0, the Hilltoppers improved their conference record to 5-3 and have now qualified for post-season play. Senior outside hitter Alexa McAndrew finished the weekend off with 30 kills and 18 digs. She attributes her dominance on the court to her preparation leading up to the weekend.
"I think watching film, executing the game plan that our coaches gave us and being able to adjust. A big thing was, playing our game, knowing how great of a team we are and knowing that we want to be a team to beat; just staying strong, staying focused in practice and implementing it into games," McAndrew said.
Although McAndrew is a veteran to the program, she continues to appreciate the simple joys that the sport continues to bring. This light-hearted attitude led the Missouri native to set a personal best of 20 kills and three blocks against Kingsville this weekend.
"You want to celebrate big every time. You have fun with it, you get to play the game with teammates that you love so you embrace every single second. If it's something goofy that happens or if its a huge kill, you celebrate the little things."
Junior outside hitter Katarina Mendez has been a crucial offensive piece for the Hilltoppers during conference play, averaging 10.8 kills and 1.9 blocks per-game. Establishing herself as a force to be reckoned with, Mendez credits her teammates for the motivation and fire that make up her game.
"There's a lot of confidence on the court and that shows through everyone because everyone is motivating each other," Mendez said.
Although Kingsville came into the weekend undefeated, Mendez was more concerned with her team's ability to stay focused. Responding to the challenge with communication throughout the weekend, SEU's determination led them to hand Kingsville their first loss of the season.
"I think our biggest challenge was taking it one step at a time, we knew that Kingsville hadn't lost yet, so our biggest challenge was to stay motivated to push through even though the team was undefeated," Mendez said.
In her third year as head coach, Stefanie Holler has focused the team on "Courage, Confidence and Energy." With most of her core made up of returning players, Holler's philosophy was easily embraced. Being a strong blocking team, the front row is cohesive because the entire team works together, according to Holler.
"We talk about setting ourselves up for success, and a big part of that is having our servers being aggressive behind the end line to help our front row out with tracking hitters. If our servers do their job, we can put ourselves in a great spot to get block touches, and score points."
The team will host Dallas Baptist on Oct. 18 and Tarleton on Oct. 19.
Leave a Comment
About the Contributor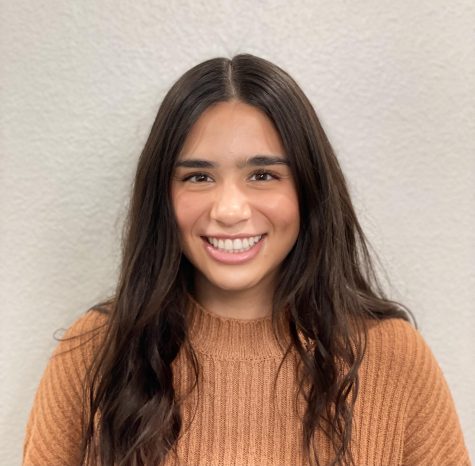 Odett Ochoa, Sports Editor
My name is Odett Ochoa, I am currently pursuing my Masters of Business Administration at SEU. I joined HV Fall of 2018 as a staff writer, and have loved...