Freshman seminars beneficial in transition between high school, college
The transition from high school to college can be stressful. A new environment with new friends and a heavier workload can cause first-year students to feel overwhelmed, but St. Edward's offers freshmen a solution to this common problem: freshman seminars and Living Learning Communities (LLCs).
One of the LLCs offered on campus is the Social Justice LLC, led by none other than professor Kris Sloan. Sloan is an encouraging, positive presence on campus who leads the freshman seminar with passion. 
Sloan has taught the LLC seminar for five years now and has loved every second of it. 
"I enjoy going on co-curricular experiences with students in the community," Sloan said. "It's helped me really get to know students and for them to get to know me in a different way than they would solely in the classroom."
Aside from establishing a strong relationship between professors and students, LLCs offer one of the easiest ways to make lasting friendships. Students are able to connect with peers who have similar values, which is the basis for strong relationships.
"That extra hour of co-curricular education works to achieve what the LLC model is built upon further integration into the life of the university through thematic programming, time with your professors outside of class and a higher potential to meet fellow students with similar interests," Sloan said.
Through the freshman seminar, many students are exposed to things they would've never known otherwise. While some students come to college educated on things like social justice, there are still others who need help grasping this information.
Additionally, freshman seminars provide a calm, safe space for students to learn and communicate. If a student harbors a problematic point of view, they can silently correct themselves instead of being called out publicly. Students' feelings, thinking processes and understandings of the world are shifted and strengthened because of the discussions and assignments Sloan provides. 
The freshman seminar also offers students a chance to work on their communication skills. During my first semester freshman year, my class had to decide whether or not to bring a speaker to campus. The speaker had made transphobic comments, so we decided that we couldn't have them on campus in solidarity with the LGBTQ+  community. The class was forced to discuss the issue with each other and truly consider each other's points of view. This is a skill that students will need for the entirety of their professional and personal lives.
Freshman seminars expose students to important information early on, teach students lifelong skills and help them find their home on the Hilltop.
Leave a Comment
About the Contributor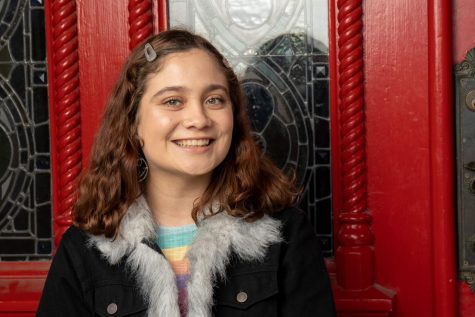 Sammy Jo Cienfuegos, Viewpoints Editor


Hey ya'll! My name is Sammy Jo Cienfuegos and I'm one of the two Viewpoints editors. I'm a senior Writing and Rhetoric major, with an emphasis in Creative...