G.O.A.T of the Month: Elianna Chavez
The "G.O.A.T. of the Month" is a segment in which the Hilltop Views sports section recognizes the consistent, impactful performance of a stand-out SEU athlete during the span of a month.
The women's soccer team has gone 9-0-2 during Lone Star Conference play, and leading the pack is junior Elianna Chavez. Chavez finished October with four goals and a conference Player of the Week award. Chavez's impact goes beyond the soccer field as head coach Nick Cowell describes her as a player who "leads by example."
"Eli's biggest development has probably been psychological. Eli gives 100% in every training session and every game. She has worked hard, therefore, has the deep confidence necessary to be a great athlete. She is a difference-maker," saCowell said.
Having struggled with confidence during her freshman year, Chavez hopes to be a source of guidance for the younger members this season. However, with Chavez's role on the field growing each year, each offseason has become more rigorous and competitive. Chavez played on a Women's PremierLeague soccer team over the summer, an opportunity she feels helped increase her fitness and skill set.
"During the offseason, I focused on my fitness and tried to play with high level players … the opportunity to play with these talented players pushed me outside of my comfort zone," Chavez said. "Since 2017, my confidence and willingness to be more of a presence on the field has grown. I attribute this to the support from Nick, Kelsey and encouragement from my teammates. Being a junior, I hope to show the younger players to play on the field with more confidence."
Described by Cowell as "always putting the team first," Chavez believes that team effort and cohesiveness is a key factor in her team's success. Though winning every game since late September can come with pressure, Chavez keeps a lighthearted approach by always "dancing with the ball and having fun with it."
"We have one of the best defenses in the conference with the least goals against us. From the goalkeeper to the midfield, their hard work to keep the ball out of our net is what pushes me to take care of the ball up front and put their hard work to good use. Our team chemistry combined with each teammate's talent is something that is hard to beat," Chavez explained.
Chavez's impressive fitness level allows her to fly by opponents while still giving her the edge to withstand contact for the full 90 minutes. As a forward, Chavez's mental game is tested constantly throughout the game with unplanned outcomes, yet the veteran tries to relish every part the game has to offer.
"I have learned to have fun and enjoy the sport and not take for granted any game or practice," she said. "With this mentality, I have found that I play better and enjoy games or practices even when we have to be up at 6 a.m. Soccer has given me qualities that will make me far more successful after I finish my soccer career."
The team will finish up conference play on Nov. 8.
Leave a Comment
About the Contributor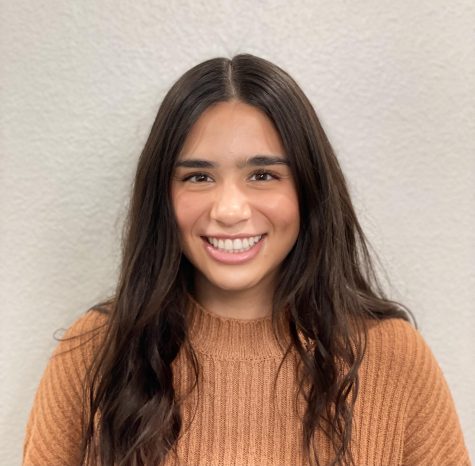 Odett Ochoa, Sports Editor
My name is Odett Ochoa, I am currently pursuing my Masters of Business Administration at SEU. I joined HV Fall of 2018 as a staff writer, and have loved...