Women's soccer's winning season concludes in first round of NCAA Tournament
The 2019 season for the St. Edward's University women's soccer team has officially come to a close. The team reached the NCAA tournament for the first time since 2016, marking both the beginning and end of the postseason. 
SEU battled hard but fell 3-2 against No. 16 Colorado School of Mines on Nov. 21. However, the season was filled with many highs, with players earning district, conference and regional honors, and the team earning a national ranking early in the season. 
The Hilltoppers finished conference play with an overall record of 10-1-2 and earned a spot in the Lone Star Conference Championship match, despite this being the team's first year in the conference. 
Although they lost, their work did not go unrewarded as the team earned a bid to the NCAA Tournament for the first time since 2016. 
Traveling to face familiar opponent Colorado School of Mines, the team was lead by five seniors, including Jenna Lipscomb and India Wentz. Lipscomb and Wentz, along with sophomore forward Sarah Gunderson, are finishing postseason play with LSC Championship All-Tournament Team recognition. 
Gunderson was pivotal in obtaining a spot in the LSC championship match, scoring a crucial goal in the semifinals. Perspective was vital in Gunderson's offseason work; she emphasized the importance of using last year's championship match loss as "motivation rather than something that held us back." 
"Taking all that I learned from last season and figuring out how it would transition into this season with so many new teammates…my game has changed a lot. As a freshman, I was a lot more hesitant and nervous with my play. Now, being a sophomore, I lost a lot of those reservations and am able to play with more confidence," Gunderson said. 
Gunderson is no stranger to teamwork, stating that "there's no 'I' in team, especially when talking about this team." She credits much of her growth this year to her teammates. Head coach Nick Cowell has led the program to become a hub for elite athletes, creating a competitive climate fueled by top-tier talent. Acknowledging the talent and skill on her team, Gunderson still admits their strength lies in the numbers. 
"Good chemistry, we all realize how much we need each other to succeed. We work well together on the field because of the strong relationships and bonds we've created off the field, which isn't something you see in every team. In order to build our chemistry, especially during preseason, we do a lot of team bonding exercises and games to get everyone comfortable with each other," Gunderson said. 
Described as a "passionate, unified" group, the team ends the 2019 season saying goodbye to five seniors. With a current 35+ man roster, there is ample room for breakout stars or returning players to have an impact on the future of SEU's women's soccer program. A breeding ground for regional and conference recognitions, the team waits with anticipation to see the new emerging stars. 
Leave a Comment
About the Contributor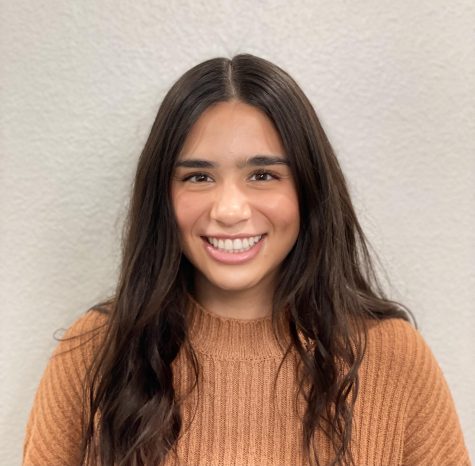 Odett Ochoa, Sports Editor
My name is Odett Ochoa, I am currently pursuing my Masters of Business Administration at SEU. I joined HV Fall of 2018 as a staff writer, and have loved...