G.O.A.T. OF THE MONTH: ASHTON SPEARS
The "G.O.A.T. of the Month" is a segment in which the Hilltop Views sports section recognizes the consistent, impactful performance of a stand-out SEU athlete during the span of a month.
Reigning 2018-2019 Heartland Conference Player of the Year Ashton Spears has officially begun his final season at St. Edward's, currently averaging 21.9 points and 2.4 steals per game.
Spears kicked off Lone Star Conference play by scoring a career-high 42 points against Texas A&M Commerce, cementing him in the SEU record books for most points in a game. However, for Spears it is about much more than himself: family and spirituality are the heart of his game.
"It's simple: I just pray. Before every single practice, game. I pray for the confidence and mental stability to get through the game. … Me being away, I brought with me here, my spirituality is everything to me. Me being here gives them hope. It took me a while to really understand that, but once I did, that's when I started taking things more seriously." Spears said.
Although this is Spears' second year in head coach Andre Cook's program, he plays like a four-year veteran. Spears credits much of his success to the coaching staff.
"Coach Cook has played a big role in my life, especially off the court. Steve keeps me level headed when I have a good game, bad game. He doesn't tell me what I want to hear, he tells me what I need to hear. I couldn't ask for a better coaching staff," Spears said.
The Independence, La., native illustrates how facing adversity early on led him to not only bring the same toughness on the court but also view basketball as much more than a game.
"Stuff on the court is [a] breeze. There are real-life problems outside the court. The way I look at the on-court stuff, the toughness, compared to off the court, doesn't even compare. It means a lot more than just putting the ball in a hoop, it's a way out. It's an opportunity to be an example for the guys back in my hometown and show them that it's possible to make it." Spears said.
Spears is a force to be reckoned with on the court, letting his flashy dunks and 3-point range speak for themselves. Yet off the court, he describes himself as a "homebody and kind of shy."
High expectations on the court bring out innate qualities in Spears that allow him to play with confidence and display excellence. Serving as an assistant since 2014, Ayala chronicles Spears' transition as one that not only produced a successful basketball player but also transformed him into a man of conviction.
"Ashton thrives in a basketball environment in which a lot is expected of him. He wants to be great and be in a situation where he is needed to be great," Ayala said.
Spears and company will return to play on Dec. 7 by hosting Millsaps at 3 p.m.
Leave a Comment
About the Contributor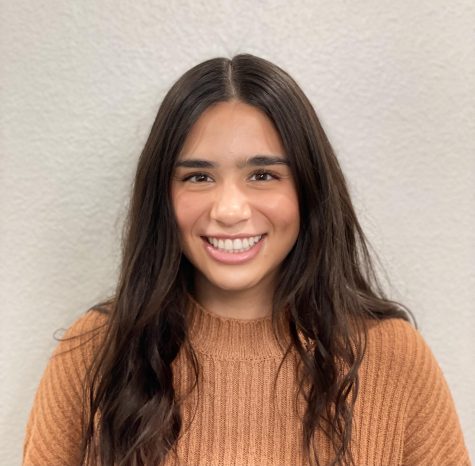 Odett Ochoa, Sports Editor
My name is Odett Ochoa, I am currently pursuing my Masters of Business Administration at SEU. I joined HV Fall of 2018 as a staff writer, and have loved...