Tesla's Cybertruck exposed, mocked after embarrassing reveal
The Cybertruck, Tesla's brand new electric pickup truck, has arrived. But, with a presentation not going according to plan and the release coming in for heavy criticism for looking "really weird," Tesla CEO Elon Musk may be left lamenting a slightly embarrassing first glimpse at his long-anticipated brainchild.
During a public display at the Los Angeles-hosted event on Nov. 21, Musk spoke on stage about the capabilities of the Cybertruck, described by Tesla as having "better utility than a truck with more performance than a sports car." He claimed the windows were so strong that they wouldn't break when hit by flying objects, and that a blow from a sledgehammer would leave the barest of scratches.
The former of these two claims was comically undermined by Musk himself, providing unintended meme-worthy content which went some way to overshadowing the features of the ground-breaking vehicle itself, at least for the majority who weren't in attendance. 
In order to prove the truck's shatter-proof cyber abilities, Musk had his lead designer throw rocks at the windows. Both smashed, leaving a humorous video to circulate the internet at the company's billionaire CEO's expense.
However, for the average prospective buyer, the super-strength of a car is not a priority. So what is the point of having these windows in the first place? Is a car's ability to deflect flying objects in a similarly armored manner than that of the batmobile a pressing matter? Normally you would have to suggest not, but Tesla felt the need to do something so cutting-edge that it could re-enter the spotlight, targeting the Ford F-150 which is, and has been, the "top-selling passenger vehicle in the U.S. for 36 years straight."
In the aftermath of Tesla's release, many people have reacted with disdain. Online reaction has been dominated by a focus on its resemblance to a door wedge and unease at an arguably overly futuristic design. Regardless, it's a step forward in terms of what electric cars could potentially become.
It is indisputable that the Cybertruck presents a glimpse into the future. In bridging the gap between aesthetics, performance and pickup capability, Tesla may have hit on a niche in the market, getting there first to a perhaps inevitable future creation. 
Yet, the whole thing, characterized by the shiny grand reveal (which felt like a private show for the 1%), seems unnecessary. If anything, the ability of a truck to reach 60mph in under 3 seconds and to tow up to 14,000 pounds — which the top-of-the-range Cybertruck can — seems alien. The model's spaceship look is matched by almost unnatural rocket-like capabilities.
With mixed reviews, it cannot be argued that Tesla has stirred up debate with their Cybertruck. 
Despite its progressive leap towards future engineering, you cannot help but feel underwhelmed and frankly indifferent about its release, a creation humbled during its very first showing.
Leave a Comment
About the Contributor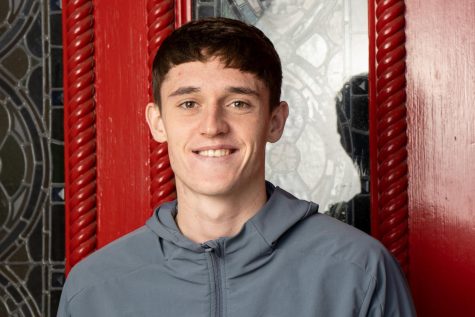 George Murray, Sports Editor
Hi! I am George Murray, one of the Sports Editors at Hilltop Views. I am an english literature major and journalism & digital media minor graduating...