High STD rates in Austin raise concerns over sex education at university health centers
Austin currently ranks 56th among the top cities with the highest STD rates, according to a recent KXAN article and a CDC report released in 2018.
1,748,668 cases of chlamydia, 583,405 cases of gonorrhea and 115,045 cases of syphilis were reported in Austin in 2018. These numbers don't account for every case, as many cases go undiagnosed and unreported. Half of those with STDs in the U.S. are young adults and teenagers ages 15-24.
St. Edward's is a Catholic university rooted in Holy Cross values. The Catholic Church has taught against premarital sex and contraception since its conception, and the Health and Counseling Center (HCC) follows suit. Unlike UT Austin, the HCC doesn't offer students free condoms or free STD testing. However, the HCC does provide STD testing for those with the university's health insurance or other types of coverage.
"
We at HCC believe that students deserve the best holistic care possible. We are committed to providing the most adequate services while keeping in mind our Holy Cross beliefs. That stated, we know that STDs are a concern, particularly for college students and do offer STD testing. If a student has the student health insurance plan, the fee for the testing is waived. If students come in with private insurance, CPL (the lab that processes the tests for us) charges the student's health insurance."
— Vanessa Peña, Director of HCC
Junior Business Administration major Lauren Louk says that sex education that teaches abstinence as the only method of preventing unwanted pregnancy and STDs "doesn't work."
 "We need safe sex education so people can take their sexual health seriously. I do not think St. Edward's is doing enough. I don't think the conversation is even happening on this campus, and it starts with the HCC," Louk says. "Condoms aren't provided and a full range test for STDs isn't even offered on campus. Sufficient prevention can't happen unless the university is being proactive."
When St. Edward's students were asked about their knowledge of Austin's high STD rates, they were shocked but not surprised. In comparison, when UT students were asked about their knowledge on safe sex, they knew about the current epidemic sweeping across the city.
Micaela Garza, a junior Business and English double major at UT, responded to the high STD rates by saying, "I was aware of the statistics regarding the rise of several STDs and STIs in the Austin area. I actually spoke to an OBGYN at the UT Women's Health Center last spring and was told that there was a rise of viral infections like Herpes Simplex 1 and 2 specifically in West Campus over the last few years as well." 
In comparison to St. Edward's sex education services, UT seems to have a wider scope of resources for students regarding sexual health and STD prevention.
Freshman Government major David Garcia says that UT provides several resources for obtaining condoms, including a condom subscription service where students can get the popular contraceptive delivered to their mailboxes, as well as free condoms at certain desks at UT campus. In addition, the Gender and Sexuality Center at UT provides free STD testing to UT students.
"Because [UT] has over 50,000 people, I feel that it could be hard to provide adequate education to a lot of these students. But overall, I feel like they are doing pretty well in helping prevent STDs," Garcia says.
UT's Health Services also offer workshops on contraception, anatomy, STIs, communication and consent. These services also offer different forms of contraception to students and lists several resources for on and off-campus STI and HIV testing. 
Sophie Sanati, a sophomore Psychology major and Peer Health Educator, argues that St. Edward's should work to improve their sex education standards.
"I do not think St. Edward's is doing enough to help students prevent STDs. I understand that the school is based on a Catholic foundation, but more efforts need to be made on implementing a sexual education program.We need more sexual education programs that teach students about safe sex, HIV/Aids, how to use condoms, etc," Sanati said.
Louk also encourages students to work to improve sex education at St. Edward's."To students who are passionate about advocating for safe sex education: use your voice and speak up about it. Change can't and won't happen unless someone decides to speak up or do something," Louk says.
Garza said that her best advice for STD prevention is to get tested frequently and to use condoms or dental dams when engaging in sexual activity. 
"We are living in an era where sex-positivity is the new black. Sex positivity and acknowledgment of the dangers of unsafe sex practices shouldn't be as taboo as it is. It's up to us as young people to break the stigmas set in place by the generations before us," Garza says.
View Comments (1)
About the Contributors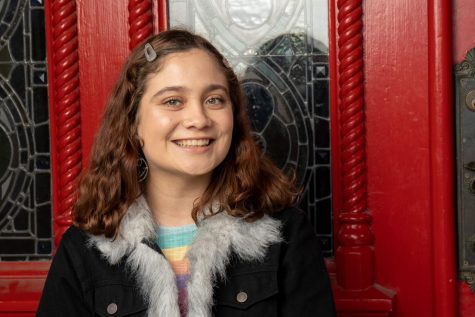 Sammy Jo Cienfuegos, Viewpoints Editor


Hey ya'll! My name is Sammy Jo Cienfuegos and I'm one of the two Viewpoints editors. I'm a senior Writing and Rhetoric major, with an emphasis in Creative...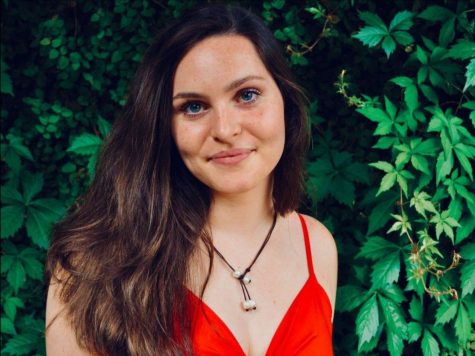 Gracie Watt, Photo Editor
Hey y'all! My name is Gracie Watt and I am a junior majoring in communication with a focus in journalism. I'm proud to be the Photo Editor for Hilltop...