Overwatch League continues growth, welcomes new city teams in third season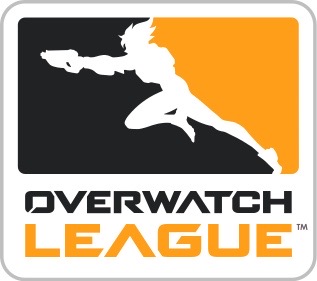 The Overwatch League has been blazing its own trail since its inaugural season in 2017.
From the start, the league has focused on curating an esports experience that feels similar to traditional sports by featuring teams that represent cities instead of the organizations that own them. 
As the third season of Overwatch League begins, the league moved even closer towards the realm of traditional sports by incorporating a "homestand" system where  teams move to a new city every week. All 20 teams host at least once, giving the league a true home and away feeling that esports has rarely had. 
Last season, the league experimented with the idea of homestands by having three separate local events throughout the season, the first of which was hosted by the Dallas Fuel. 
The 2019 Dallas homestand set the standard for how a local esports event should be hosted, with a large and energetic home crowd along with great games played by the Fuel. It was no surprise that Dallas was tabbed to host the opening weekend of the 2020 Overwatch League season.
While Dallas has never had great success in the league, despite high expectations on the roster and coaching staff, Fuel fans have stood by the team with enough ferocity that they have a palpable home-field advantage.
In front of a sold-out crowd in Arlington, the Fuel went against a new-look Los Angeles Valiant and the reigning champion San Francisco Shock. Most analysts saw the Fuel getting the win against the Valiant, while the match against the Shock looked like a lost cause. However, after a tough 3-1 loss to the Valiant that included several maps that could have gone to either team, the Fuel were looking rough. 
"Definitely not the outcome we were looking for," head coach Aaron "Aero" Atkins said following the loss to the Valiant, specifically citing the team failing to set up team fights and engagements as they planned. "We're gonna go watch over the replay and see how we can make that better."
Going back to the drawing board seemed to work wonders for the Fuel as they went into their match against the Shock, arguably the best team in the league, and vastly surpassed expectations. 
While a 3-1 loss seems like a stomp, Dallas was a single team fight away from stealing the first map. Add this to their dominant map three win and the fact that every analyst expected an easy sweep for the Shock, and there is plenty to be excited for if you're a Fuel fan.
Between the phenomenal performances of the Fuel's new damage duo and the fact that Dallas gets to play in front of their home crowd four more times over the course of the season, things are looking up in Dallas.
"Overall, everyone really enjoyed playing on the stage again and in front of the fans," Aero added, "The fan's energy is great."
Leave a Comment