Super Monday is a marketing campaign, it should not be a holiday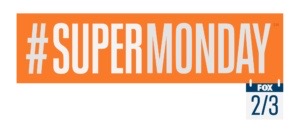 The United States should not adopt Super Monday, the Monday after Super Bowl Sunday, as a national holiday. While sports and politics often intertwine in the United States, the concept of establishing Super Monday as a holiday is quite frankly an excuse for Americans to be lazy.
This year, roughly 20 percent (17.5 million) of Americans reported they would miss work on "Super Monday," per USA Today. 
According to the United States Office of Personnel Management, 10 federal holidays are scheduled for 2020. All 10 of those federal holidays honor people who have made outstanding contributions in the name of liberty and democracy to the United States. 
So who's to blame for this "Super Monday" phenomenon? 
Look no further than the television network that broadcasted Super Bowl LIV, FOX.
According to Variety, "Super Monday" was a marketing strategy used by FOX to encourage Americans to miss work to catch up on their favorite TV shows, Fox TV shows. The commercial campaign began during the NFC divisional playoff game between the Seattle Seahawks and Green Bay Packers and continued all the way through Super Bowl LIV up until FOX's "Super Monday" primetime lineup on Feb. 3.
FOX took advantage of their national television spots to promote their Super Monday campaign. To a die-hard NFL fan the idea makes complete sense; after all why not? 
However, what exactly would Americans celebrate on Super Monday? "Warriors" who sacrificed their bodies for a ring? A meaningless ballgame?
The NFL provides entertainment. That is all. Americans are not required to attend Super Bowl parties or watch the game itself. Heck, some Americans may not even like football. 
But wait, you mean to say that "America's game" doesn't deserve a holiday?
No, it doesn't. Football already owns three days of the week: Friday for high school games, Saturday for college games and Sunday for the NFL. Oh, wait, let's not forget about the additional Monday and Thursday nights for the NFL. Pushing for a national holiday is greedy. Football is already omnipresent in the United States. It needs to stop; it's ridiculous.
However, credit must be given where credit is due. The NFL marketing team has done a great job of expanding a viciously violent game and its brand throughout the nation and beyond the United States' borders (London and Mexico City). The NFL has done a great job of masking the dangers of football with pride, glory and patriotism.
But that isn't reality; it's just good marketing. There is nothing glorious about a game that promotes knocking a person down. It's only a means to fuel a person's ego. There is nothing patriotic about a game that encourages throwing away years of your life with every hit, every concussion.
Super Monday was a marketing strategy this year. Under no circumstance should it become a national holiday. It damages America by encouraging the binge-watching of television and discouraging productivity across the country. 
Leave a Comment