St. Edward's professors discuss inclusivity in grading strategies
Three St. Edward's professors hosted a panel about inclusive grading on Feb. 8 in Holy Cross Hall. The panel discussed how to implement inclusive grading in the college classroom. Inclusive grading entails allowing students more choices on what assignments they are graded on, a more transparent grading structure and routes for students to redeem their grades as the semester progresses. 
Michelle Richter, a professor in the criminology department, addressed the audience first. Richter's first experiment in inclusive grading was through her Sex and the Criminal Justice System class where students decided which assignments they would do. 
She gave the students a choice between completing seven topical papers, seven mini-assessments, or a semester project. She also gave them a form to fill out which included information about their strengths and weaknesses in school. She soon ran into problems, however. 
"I quickly realized how unprepared I was," she explained. 
Through, after working through a few roadblocks, she soon saw the benefit of her new system. 
"They seemed happy overall," she said of her students.
After this class, she continued to implement inclusive grading in her classes.
Kris Sloan, who works in the Teaching, Learning, and Culture department, spoke after Richter. When Sloan first began teaching he felt that he was pushed away from creative types of teaching because of the high stakes of standardized testing. However, he eventually began to model his style after inclusive grading systems. 
"I should really know that if I create items to assess students they should be valid," he said. 
Sloan's style of inclusive grading included self-evaluations where students were required to reflect upon their work. He saw this as a path to self-improvement without as much consequence. 
Sloan's style also emphasized the importance of transparency in grading. He made sure to always clearly explain how he graded and why students received the grade they did. He even allowed the students to discuss the final exam after it was administered. 
"It allows me to show them what's behind the curtain," he explained. 
In his classes, the students were given a clear path to arguing grades they thought were unfair. 
Lastly, Santiago Toledo, a chemistry professor, spoke about his experiences with inclusive grading. Toledo emphasizes parsing larger subjects out into smaller objectives for his students. These smaller pieces, he sees, leads to students succeeding in mastering the subject as a whole. 
Besides smaller learning objectives, Toledo includes a mastery project which draws on the smaller parts of the class. The mastery project gives weight to student improvement and prevents discouragement from bad grades early on.
Overall the professors were motivated by what they felt was an inadequacy in grading. 
"I always felt like my feedback was incomplete," Toledo explained. 
Still, they all expressed challenges to effectively implementing inclusive grading.
"One of the greatest hurdles is us reconceptualizing," Toledo stated. 
The roadblocks did not seem to discourage the professors as all said they would continue to use inclusive grading.
Leave a Comment
About the Contributor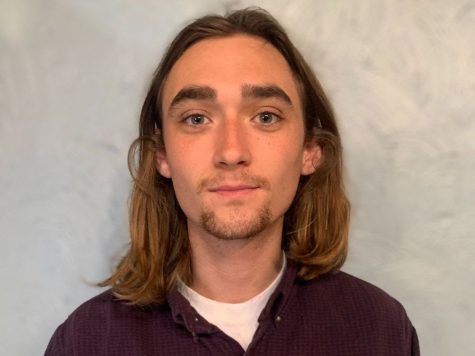 Ben Cardillo, Viewpoints Editor
Hi! I'm Ben Cardillo, I will be graduating this May with a major in Writing and Rhetoric and a minor in Photography. I grew up in Tampa, FL (go Bucs),...