Oscars try to acknowledge inclusion despite lack of representation
It seems as if each year the Oscars tend to stir up more and more controversy. Whether it has to do with the lack of nominations for people of color or no women being nominated in the best director category, something always pops up that makes people angry.
This year was no different. After receiving backlash for all of the things mentioned above, the Academy went and sealed the deal with the opening performance.
Janelle Monáe took to the stage on Feb. 9 to sing about all of the snubs that occurred this year. Films that were mentioned included "A Beautiful Day in the Neighborhood," "Midsommar," "Us" and "Hustlers."
Monáe sang and danced her way through these films that rightfully deserved nominations, joined by background dancers as well as Billy Porter. While it is great that the Academy has a sense of humor, something felt off.
What really brought down the performance was when Monáe stopped to proclaim, "Tonight we celebrate all of the amazing talent in this room. We celebrate all of the women who directed phenomenal films, and I'm so proud to stand here as a black, queer artist telling stories. Happy Black History Month."
The problem with this is that the Academy failed to nominate more than a few people of color in any of the categories. Only a few, like Cynthia Erivo, Taiki Waititi and Bong Joon-ho, received nominations, and some of them even walked away with historic wins. 
While we should definitely celebrate these wins, it seems almost disingenuous to make statements about celebrating Black History Month when almost no black people were nominated in the big four categories. 
This is not to say that Monáe or Porter are at fault for this. We all know that sometimes you have to go along with what the industry wants before actual change can come about. 
Though the opening monologue was about snubs, something doesn't sit right with making jokes about the snub and then having two amazing queer icons emphasizing Black History Month.
Simply put, the Academy needs to start putting its money where its mouth is. If you're going to make a statement about diversity, actually have some diversity in your nominations. There were plenty of amazing films and performances this year by people of color that were not recognized. Having Scarlet Johannsen nominated twice when someone like Jennifer Lopez could have had her spot? Unacceptable.
Before the Academy decides to parade around people like Monáe or Porter, they need to take a hard look at who they are consciously deciding not to nominate. Oscars, it's time to be better before the world decides that you're not the end-all, be-all of movie critics. 
About the Writer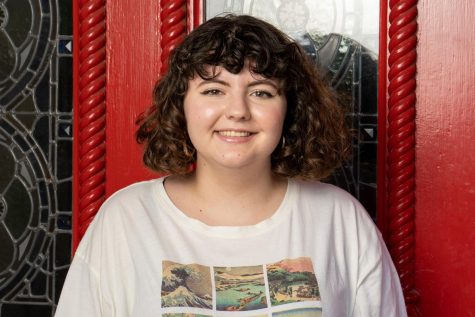 Sierra Rozen, Life and Arts Editor
Hi! My name is Sierra Rozen and I'm the Life and Arts editor. I'm a senior Communication major, with double minors in Journalism and Women's Studies. This...