BTS secures international success with record-breaking album release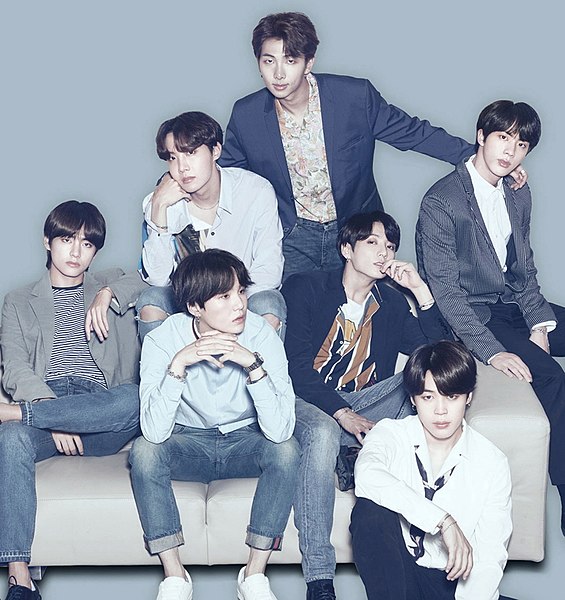 Since their debut, Korean boy group BTS has stood out from other K-pop groups with their inspiring lyrics accompanied by their challenging, yet powerful choreography. Last year, BTS broke records with their album, "Map of the Soul: Persona," which was the No. 1 bestselling album in South Korea. After a ten-month break, BTS are back with a new album for their "Map of the Soul" era. 
This year, "Map of The Soul: 7" makes history in South Korea by being the most pre-ordered album of all time, selling over four million copies before its initial release on Feb. 21.
This album contains five tracks from the previous one and 15 new tracks, some of which were collaborations with famous artists such as Ed Sheeran, Troye Sivan, Halsey, and Sia. 
"Map of the Soul: 7" samples their earlier works. The album's theme explores the path of BTS throughout their seven years together, including the good and the bad.
The album dedicates seven tracks for each member's solo filled with valuable memories, feelings, messages, and struggles they have faced in the past that made them the person they are today. Some tracks like "Moon" and "We Are Bulletproof: The Eternal" are dedicated to fans.
The era starts off with Suga's solo "Interlude: Shadow." The beat begins with a melancholy melody followed by Suga's raps: "I wanna be rap star, I wanna be the top/I wanna be a rockstar, I want it all mine," his voice getting louder as he goes through each verse and reaches the final line of the mantra, "I wanna be me." 
The first part of his rap is connected to"No More Dream" lyrics, echoing everything BTS wanted in their debut years. The beat picks up the pace as Yoongi's voice deepens with emotion as he passionately raps about the pressures of being a successful idol along with the fear of rising to fame and falling down just as quickly. 
"Black Swan" starts off slowly with a soft melody and Jungkook's mellow, emotional voice, followed by Suga's smooth rapping. The vocal line's (Jungkook, Jimin, V, Jin) heavenly voices blend in harmony as they sing the chorus, followed by the rapline (Suga, RM, and J-hope), who then pick up the pace.
The album concludes with "Outro: Ego;" the beginning of the song is sampled from their debut track, "2 Cool 4 Skool". Despite its cheerful melody and J-hope's fast-paced raps, the lyrics are meaningful, chronicling his struggles during the early years of his career and how he overcame them.
If you're interested in hearing BTS's previous songs, try out this playlist.