Studies show Austin Police Department contributes to killing of Black Americans 
Over 1,000 people have been fatally shot by police in the past year, according to a database by the Washington Post. For Black Americans, the rate of being shot and killed by police is twice as high than it is for white Americans.
According to data compiled by the Texas Tribune from 36 cities in Texas between 2010 and 2015, 41% of people shot at by police were Black, despite making up 14% of the state's largest cities. Around 6% of police shootings resulted from mental health calls and less than 3% of officers were disciplined by their departments for the shootings.
Austin, one of 15 of the country's most populated cities, has the highest rate per capita of mental health calls resulting in a shooting by the police. The way mental health calls are handled by officers disproportionately affect ethnic minorities. According to a report by the Office of Police Oversight, it is more likely for fatal police shootings to occur in Southeast Austin and to involve people of color. Despite representing 8% of Austin's population, Black Austinities are more likely to be fatally shot by police than white Austinites.
In 2019, 46-year-old neuroscientist Mauris DeSilva was shot and killed by Austin police officers Karl Krycia, Christopher Taylor and Joseph Cast on Bowie Street in downtown Austin. DeSilva, who had a history of mental illness, was holding a knife to his own throat in the incident. When DeSilva began to walk toward them, knife in hand, Cast tasered him and Krycia and Taylor shot him. All three officers were placed on administrative leave during the investigation but were never charged. 
All Austin Police officers receive 40 hours of basic mental health training. The Texas Commission of Law Enforcement offers an optional, additional 40 hour crisis training to officers that would allow them to be certified as mental health officers. Those officers are better prepared for mental health crises, such as DeSilva's. 
More recently, a 42-year-old man, Mike Ramos, was shot and killed by police in Southeast Austin. Like DeSilva, Ramos was shot by Taylor. Ramos was unarmed, but the car he was in during the incident was considered a weapon in the police report. Taylor is currently undergoing a criminal investigation for the shooting.
"Why is officer Taylor still drawing a paycheck from us, the citizens of Austin?" Ramos's mother, Brenda Ramos, said of Taylor. "Why are we paying his salary when he murdered my son over a month ago and he murdered someone else's son 10 months ago? Why isn't he in jail?"
Ramos has become a figure in demonstrations against police brutality in Austin. Protesters have chanted "Justice for Mike Ramos" in their demonstrations and called for Police Chief Manley to be fired.
"Now I'm in this terrible, heartbreaking club,"  Brenda Ramos said. "It's a club of mothers of Black Americans who have been murdered by police."
View Comments(1)
About the Contributor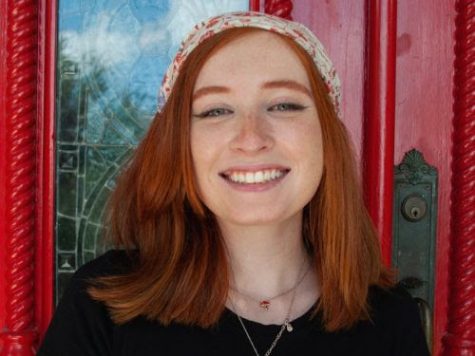 Elle Bent, Editor-in-Chief
Hi y'all! My name is Elle. I am majoring in Communication with double minors in Spanish and Journalism. I have wanted to be a writer ever since I was a...