Balancing a small business, college comes with delight for 3 students
Creativity and commitment play a large role for students at St. Edward's. Multiple students throughout campus have fulfilled their interests in owning a small business on top of being full-time students. 
Two businesses, Annabelle & Annelise and Emsbrynart, are run by women who put their full effort into maintaining a business all while pursuing their degrees. 
Junior psychology majors Annabelle Gruner and Annelise Hutchison launched their Instagram-based shop Annabelle & Annelise Aug. 28 and have since catapulted themselves into the adventure of selling handmade earrings. 
When Gruner and Hutchison are free from classes and work, mostly during nights and weekends, they find the time to make the jewelry. The hours they put towards making the earrings, shipping orders and buying supplies has quickly given them the experience of co-owning a business. 
With the high number of orders placed in the last 19 days, the pair have learned what it takes to manage a shop of their own. "We had to spend a lot of money on materials at first before we could actually make a profit and break even in a sense," Hutchison said.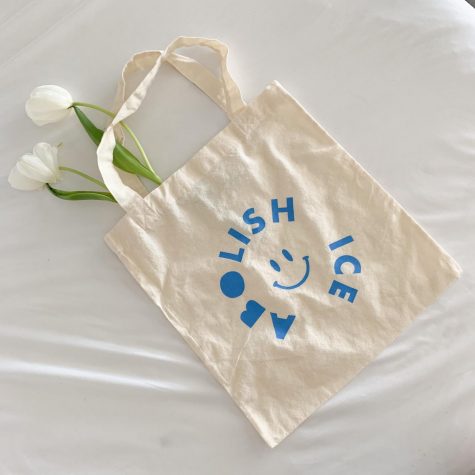 The pair has been able to use their profits to go towards buying both materials and groceries, which has helped them out in their college lifestyles. 
In the future, the two envision expanding their shop to sites like Esty or Depop. "We're hoping it won't be too overwhelming, but we're almost sure it'll help since through Instagram you have to do everything yourself," Gruner said. 
The two also plan to eventually add necklaces and pottery to their inventory, but for now they are managing the orders they are receiving so far.
As Gruner and Hutchison continue to ease their way in running their business, junior studio art major Emily Lawson has had the last three years to navigate the task of being a small business owner. Lawson started her business Emsbrynart in August of 2017. On her site you'll find handmade prints, tote bags and shirts.
"While I was in high school and everyone was looking for their first jobs, I didn't feel as if I had the time to commit to an actual job, so I wanted to see if I could make some type of profit practicing art for college portfolios," Lawson said. 
She was able to get her business going during her freshman year in college. She made use of the on-campus postal services, which helped give an advantage to her business. 
Similar to Gruner and Hutchison, Lawson is able to use her earnings to go towards paying bills, art and shipping supplies, as well as supplies she may need for class.
Lawson is open to keeping Emsbrynart as consistent as possible for the future. She also hopes for it to grow, to one day be able to ship worldwide and even become a full-time job. 
Gruner, Hutchison and Lawson each give similar valuable advice to those interested in opening a business. "You have to invest your money before you can make money and that's the most worthy and necessary part of starting a small business," Lawson said. 
Hutchison adds to that point by telling students to ignore any negative comments someone might give and to have fun with whatever plans you have for your business, no matter what.
Leave a Comment