With a surge in thrifting among St. Edwards' students, the impact of the city's most beloved thrifting outlets has come under scrutiny. Is secondhand shopping always as sustainable as it appears?
Buffalo Exchange, a favored stop for many thrifters, might not be as green as you'd hope. While they do source from the community, a significant portion of their inventory is new. Despite its reputation for style, not every student leans toward Buffalo Exchange. Sophomore Hailey Smith is all about Goodwill. 
"Ok, so I'm definitely a Goodwill girl; it's actually better than everywhere else because it's super cheap," Smith said. "You can't always find things; usually, I only find one or two pieces at a time."
Leopard Lounge seems to be at the forefront of thrifting sustainability in Austin.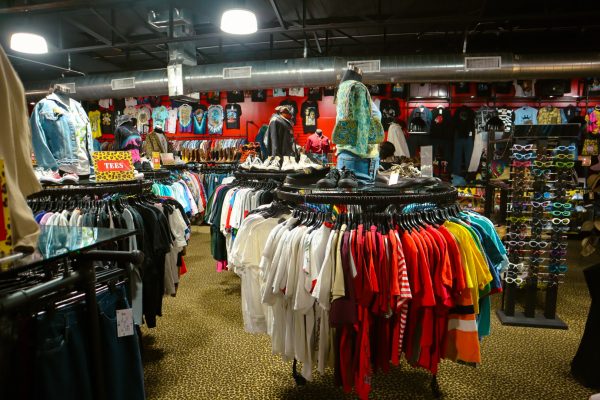 "I think it's extremely sustainable here," store manager Rachel said. "About 60% or more of our inventory is from the rag houses in Houston." 
These rag houses, as she explained, are the final stop for clothes before they're discarded as rags for construction sites and hospitals. Unlike Buffalo Exchange, Leopard Lounge thrives on these last-stop items. 
"Buffalo Exchange has a lot of wholesale (and) a lot of new merchandise from manufacturers," said Rachel. 
She emphasized that Austin is a "vintage-oriented city," suggesting some stores might not be doing enough. In a stark contrast to Buffalo Exchange's new inventory, Leopard Lounge capitalizes on these nearly-lost items and offers a more legitimate option for sustainable shopping, especially in a city that values sustainability so highly.
Rachel underscored a significant fact — there's no scarcity of clothes. Austin, being a city that prides itself on vintage finds, is a testament to the abundance of secondhand items waiting to be loved and worn once more. This abundance means consumers have many affordable choices. 
While new items might be enticing, the environmental footprint is often much larger than the cost. According to UNEP, fast fashion's fleeting trends contribute significantly to environmental degradation worldwide. Producing garments rapidly consumes vast amounts of water and releases harmful chemicals into countless ecosystems. Discarded clothes, often non-biodegradable, clog landfills, exacerbating the waste crisis and reinforcing fashion's title as one of the largest polluting industries globally.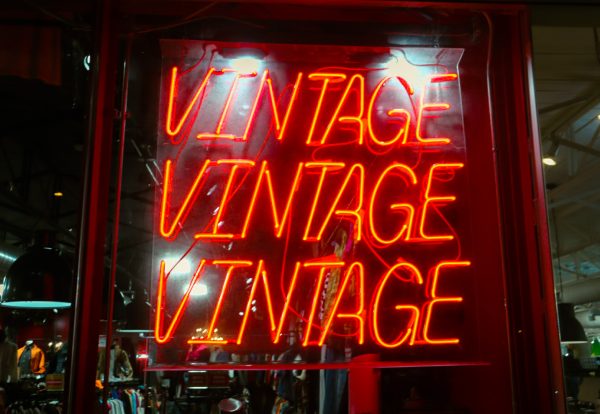 Shopping with intention and knowledge can make all the difference. Knowing where the items come from, understanding the sourcing practices of the store, and recognizing the signs of a genuinely sustainable product are key. It would seem Leopard Lounge is the ideal destination for this cause and Rachel's parting words are a call to action for all eco-conscious thrifters. They echo a sentiment that many in Austin hold dear. 
"Bottom line: it's better to shop secondhand," she said.