The University of Texas fumbles pandemic response
Many universities have struggled to adjust to starting the semester during the COVID-19 pandemic. Some universities have reopened for some in-person classes, while others have adapted to being fully online. The University of Texas at Austin has made some controversial choices regarding adjusting to the fall semester during a pandemic, most recently choosing to host the first game of their football season.
UT opened their stadium at 25% capacity for their first game of the season. This follows regulations regarding social distancing and capacity requirements, but still raised concerns as 18,000 people were let into the stadium. Although this technically follows pandemic guidelines for social gatherings, this still was not a wise decision for the university to make. A gathering of this capacity still significantly increases the potential for the spread of COVID-19. The percentage is less of a concern for many, while the amount of people in close proximity is the main concern. 
This appears to be an especially irresponsible decision when we consider the amount of COVID-19 cases that have already been reported at UT Austin in recent weeks. As of Sept. 17, 1,154 positive COVID-19 cases have been reported at UT (consisting of 199 staff and 955 students). Travis county ranks 15th for the highest number of active COVID-19 cases when ranked among all Texas counties. At these rates, it is logical to assume that more precautions must be taken. 
While the university attempted to mitigate risk through requiring face masks and proof of a negative COVID-19 test for UT students attending the game, a gathering of this size is still concerning. No matter the amount of safety measures taken, 18,000 people in a relatively small area is bound to bring about more COVID-19 cases. In the current state of the pandemic, there is no room for risking something like this even if it technically follows state guidelines. 
UT's decision to allow 18,000 people into a stadium indicated the larger problem of their inability to take the pandemic as seriously as they should.   
Other universities such as Baylor haven't begun their football season yet, and people have been voicing their concerns regarding these games. Dr. Mark Escott, Austin-Travis County Interim Health Authority, called UT's plans in August "too ambitious," stating that they should "start small" when it comes to beginning their football season. "Large gatherings are the first thing that closed down and should be the last thing to open up again," Escott said. 
Escott has the right idea with his advice. UT should strive to be more realistic regarding the pandemic. By not allowing any large gatherings on campus, they could slow the spread and prevent more cases.
Leave a Comment
About the Contributor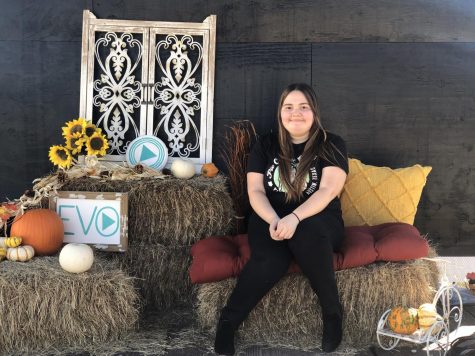 Isabella Bass, Life & Arts Editor
I'm Isabella Bass, and I'm a junior Writing and Rhetoric major with a concentration in Journalism and Digital Media. I've lived in Austin my whole life,...