Austin enters Stage 5, AISD faces obstacles to keep students, teachers safe from COVID-19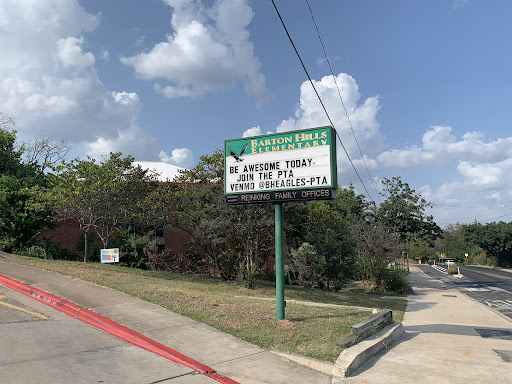 As COVID-19 cases rise across the state of Texas, students, teachers and parents are learning to navigate school life all while facing unprecedented circumstances.  
Meanwhile, the debate over masks continues. Mere weeks after Gov. Greg Abbott issued a ban on mask mandates, State District Judge Catherine Mauzy of Travis County temporarily blocked Abbott's executive order, GA-38. This allowed 20 school districts, including Austin ISD, to require students, teachers, visitors and all other employees to wear masks.
AISD, now in its third week of school, is attempting to restore normalcy even as the number of Texas students testing positive has increased since last year. 
"Two fourth grade classes have had to go into quarantine and pockets of kids in two or three different classrooms have had to quarantine because they're getting exposed," Letty Alvear, a kindergarten teacher at Barton Hills Elementary, said. 
As a parent to three AISD students, Alvear chooses to wear a mask to protect not only herself and her class, but her son Jacob, who at 11 years old, is currently too young to receive the vaccine. 
"As a parent I agree we need to have a mask mandate, and as a teacher I was still going to wear a mask regardless of what happened with Abbott because we're there to protect the kids," Alvear said.
However, it appears that in the midst of all of this uncertainty, where many critical decisions are left to individual districts, parents are forced to make tough decisions in order to serve the best interests of their children.
Kim Fry, a former AISD parent, has a third and fifth grader and recently made the decision to transfer her children to Eanes ISD. Like other parents deliberating over what choices are best for their kids, it was ultimately the lack of communication and uncertainty with AISD that contributed the most to her choice. 
"The communication from the district as well as the elementary school just lacked completely. And now that we've switched and just knowing they [Eanes Elementary] would enforce in- person learning, the teachers would be in person; it's just a lot more efficient then what AISD was.….The masks or no masks was not the incentive, it was the communication and the type of education that they'll be receiving, and the assistance with the teachers is where we see the big difference," Fry said. 
But it is not only parents that notice the lack of communication. As every school has implemented different rules, elements of day-to-day operations are not standard throughout AISD, requiring teachers to adapt to new routines.
"Even as an employee of the school they don't really give us specifics… Things change from day to day; one day they [students] are allowed to eat their snacks inside and the next day because there are rising cases, we're asked to eat outside," Alvear said.
If there is one thing to be said about the current situation, it is that this generation of kids is capable of a lot more than they're given credit for. Living through a pandemic has not been easy for anyone, yet students have exhibited a resiliency that should serve as a great example for all of us. 
Leave a Comment