FDA approves Pfizer-BioNTech vaccine for COVID-19, vaccination rates slowly begin to increase
The Pfizer-BioNTech vaccine became the first fully approved COVID-19 vaccine on Aug. 23 by the U.S. Food and Drug Administration (FDA). Originally, the vaccine was available under an emergency use authorization (EUA) in two doses for those as young as 12 years old. 
"The FDA's approval of this vaccine is a milestone as we continue to battle the COVID-19 pandemic," FDA Commissioner Janet Woodcock, M.D. said. "While this and other vaccines have met the FDA's rigorous, scientific standards for emergency use authorization, as the first FDA-approved COVID-19 vaccine, the public can be very confident that this vaccine meets the high standards for safety, effectiveness, and manufacturing quality the FDA requires of an approved product." 
Those who were hesitant to get vaccinated expressed fears based on the fact that the Pfizer, Johnson &Johnson and Moderna vaccines were not FDA approved. Some of the hesitancy came from mounds of misinformation that spread across social media platforms, such as Facebook and Twitter.
"People said they weren't going to get vaccinated because it wasn't safe and approved, but now that it is, they still aren't going [to]," an anonymous student source said. "I don't know what it's going to take for those people to suck it up and get vaccinated."
On Aug. 1, 49.8% of the U.S. population was fully vaccinated, reported a few weeks before Pfizer was approved. As of Sept. 8 and in light of the recent approval of the Pfizer vaccine, the percentage of vaccinated individuals increased 3.8%. Overall, the daily amount of people getting vaccinated has increased 70% since mid-July, according to the White House. 
"At first, I was kind of skeptical about the vaccine because it came out super fast," social work major Maria Alvarado said. "I would rather risk it and protect myself than put other people at risk. My grandma lives with me and my family and is immunocompromised. If she got sick, I'd feel horrible and responsible. I feel like getting vaccinated is a guaranteed way to protect others." 
For Pfizer, approval was granted three months after a request was submitted. When Pfizer was first given EUA status in December, it was based on safety and effectiveness data taken in clinical studies. Before granting approval, the FDA reviewed updated data.

"The tireless work to develop a new vaccine to prevent this novel, serious, and life-threatening disease in an expedited time frame after its emergence is a true testament to scientific innovation and public-private collaboration worldwide," FDA Commissioner Stephen M. Hahn, M.D. said. 
Here at St. Edward's, the goal for Fall 2021 was to have 68% of the university community fully vaccinated. It's safe to say students, faculty and staff surpassed expectations. As of Sept. 3, 86% of the university population is fully vaccinated. 
Leave a Comment
About the Contributor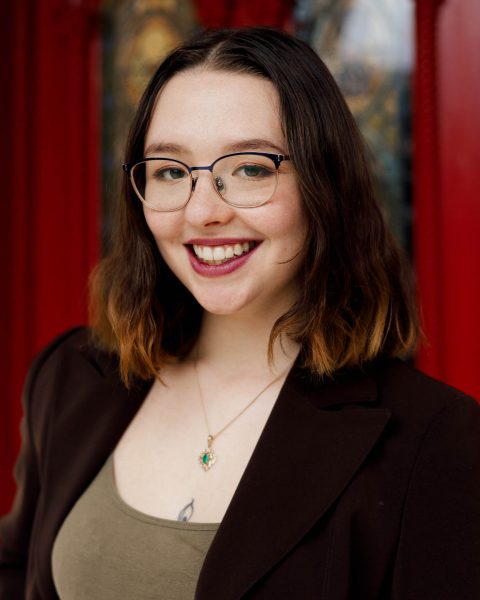 Claire Lawrence, Editor-in-Chief
Claire is a senior Communication major with a minor in Journalism continuing to dedicate her time growing and learning as a student journalist. Claire...