Classes back in person despite rise of COVID-19 cases across Austin
After almost 18 months of remote learning and online classes, students and faculty are finally able to return to campus for in-person classes . While this is good news, there are still many regulations in place with Austin returning to Stage 5 COVID-19 limitations. Despite that most students are vaccinated, masks are still required indoors and social distancing rules are enforced. . With the growing number of COVID-19 cases due to the Delta variant, extra safety precautions are necessary. 
St. Edward's put several COVID-19 restrictions in place in an attempt to keep the students and faculty as safe as possible. Face masks are required indoors for everyone unless they have a health exemption, regardless of their vaccination status. The university required students and faculty to submit proof of vaccination or a valid exemption prior to the start of the semester. Those who are not fully vaccinated are required to be tested for COVID-19 once a week. 
These regulations are a positive thing, but it does raise concerns for me that cases will continue to increase. Despite our efforts, the chances of the virus spreading are still higher the closer we gather. 
While many classes are in-person, some faculty members have chosen to opt out of in-person teaching and remain fully online. 
"I chose to teach online because it provides a sense of freedom to us as a learning community," liberal arts and sciences professor Sarah Hogue said. "I also noticed that many more students have the opportunity to participate in class because online formats offer avenues of participation that we don't have in an in-person classroom." "I have developed a flipped classroom approach in which students view lectures outside of class time at their own pace, and then we use our synchronous learning time to apply concepts and put them into action using real-world scenarios, cases, and issues," Hogue said. "This approach promotes student involvement and supports everyone in understanding concepts in context."
This reasoning makes sense and shows there are several reasons some professors opted out of in-person teaching, not just reasons related to their health and the pandemic. 
With the current state of affairs, it looks like the status of the pandemic won't greatly improve any time soon. Things were looking up after the increase in COVID-19 vaccinations, but the rise of new variants of the virus has caused things to regress. This is disappointing, but the best thing we can do is continue to follow COVID-19 guidelines to stay as safe as possible. It is exciting to be back on campus, and we can only hope this won't lead to more COVID-19 outbreaks. 
Leave a Comment
About the Contributor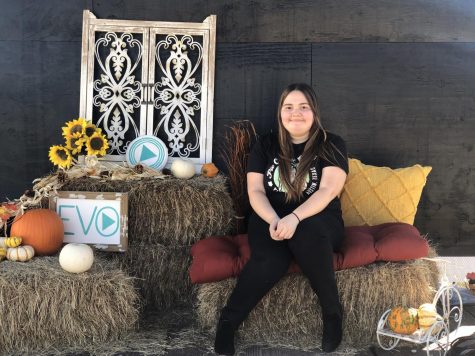 Isabella Bass, Life & Arts Editor
I'm Isabella Bass, and I'm a junior Writing and Rhetoric major with a concentration in Journalism and Digital Media. I've lived in Austin my whole life,...