Astroworld concert in Houston results in 10 deaths because of inadequate security
Austin is a city of live music. Known as the live music capital of the world, all inhabitants of the city share this unique love for music. This mindset comes into question with the Houston Astroworld tragedy. Austinites might question how Astroworld will change live music, and what its effects will be on Austin's live music scene.
Security at Astroworld was mismanaged, inadequately trained and unorganized. Contrarily, Austin City Limits is one of Austin's most valuable live music events with an estimated 75,000 people attending each day. ACL goes to the max to provide a safe environment, submitting a safety plan that must be approved by the Austin police department. 
Travis Scott, who grew up in Houston, has thrown a music event each year since 2018. With the exception of 2020 due to COVID-19, it is an annual event that thousands of fans attend. Nov. 5 changed everything. An estimated 50,000 fans were in attendance when Travis Scott made his entrance and disaster struck. There are currently 10 deaths confirmed and over 300 injured. There are now over 300 confirmed lawsuits filed against Travis Scott and Live Nation, the security company involved with Astroworld, totalling over $3 billion.
"They didn't really care," St. Edward's freshman Paul Trevino said about his experience at Astroworld. "It definitely got super bad once it was the end of the night and it was time for Travis's headline." 
Similarly, freshman Daniela Bernal recounted her experience when trying to leave the venue. 
"People are just trying to get out of there," Bernal said. "You could see piles of people on top of each other trying to get out." When leaving the venue, Bernal said, "Security wasn't helping. I didn't see security help at all."
According to Thomas McFarland, director of client relations at Reveles Intelligence Group, the security at events like Astroworld often aren't equipped for an emergency like this. 
"Many of these companies that do security for these types of events hire day labor security on very short notice and pay minimum wage," McFarland said. "Quite often the security staff have no or very little training." 
This explains the chaos that ensued within the festival. Without proper training, the security was helpless against the crowds of panicked and overwhelmed attendees. 
"[There were] two key issues: sufficient numbers and sufficient training," Jonah Nathan, vice president of Ranger Guard & Investigations said. "His concert was lacking in both. In addition, proper equipment, adequate planning and a written emergency response plan that everyone was aware of and that had been talked through and practiced."
Astroworld was a tragedy that could have been prevented with proper training and better funding. But what happens to live music now?
Gov. Greg Abbott has announced plans to form a concert safety task force. He disclosed in a statement, "To ensure that the tragedy that occurred at the Astroworld Festival never happens again in the Lone Star State, I am forming the Texas Task Force on Concert Safety." Members of this force will gather to discuss and analyze concert safety, how to improve protocols for crowd control and security measures.
In the long run, music is not going to fade away. General admission concerts might go up in price to account for new security and safety costs, or perhaps everything will remain the same. Regardless, security and safety should be prioritized. The future of live music in Austin is currently up in the air, as Gov. Greg Abbott makes plans to push  safety for future concerts and events. Only time will tell the true changes Astroworld will make on live music events.
View Comments(1)
About the Contributor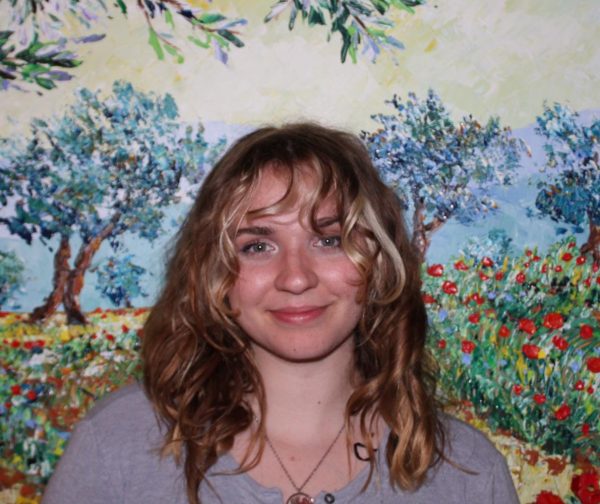 Hailey Womack, Staff Writer
Hailey Womack is a junior English major with a minor in Journalism & Digital Media. This is her second semester with Hilltop Views and her first year...