OPINION: Lia Thomas should be able to compete after abiding by regulations set forth by NCAA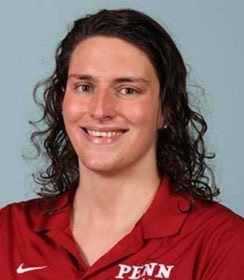 Lia Thomas is the center of a national controversy after placing first in the 500-yard freestyle, becoming the first transgender woman to win a National Championship. Some have praised her victory as an important breakthrough for transgender athletes, while others discredit her victory because she is a trans woman. These criticisms vary from genuine concern about the fairness of her participation to blatant transphobia towards her and other trans athletes. 
Ron DeSantis, the Republican governor of Florida, refused to recognize her victory.
"By allowing men to compete in women's sports, the NCAA is destroying opportunities for women, making a mockery of its championships, and perpetuating a fraud," DeSantis said. "In Florida, we reject these lies and recognize Sarasota's Emma Weyant as the best women's swimmer in the 500-yard freestyle."
Attacks like these are disingenuous and reinforce transphobic ideas of what a "woman" is. It's important to note that Lia Thomas is a real woman in every way, and her identity should not be questioned. The conversation should not be about identity, it should be about fairness.
Thomas has undergone hormone replacement therapy in accordance with the regulations set by the NCAA in order for her to be eligible to compete. She has done everything in her power to minimize the biological advantage that she held over female swimmers before her transition. 
Dismissing any question about the fairness of Thomas' participation as transphobic is counterproductive and may hamper progress rather than facilitate it. Comments like those made by DeSantis are transphobic and should be called out, but assuming everyone who expresses any degree of concern as equally transphobic is painting with a very broad brush. The science supports trans athletes participation, but research also indicates there are complexities.
It is undeniable that our ideas about gender are evolving, but 62% of Americans still believe that trans athletes should compete with athletes of their biological sex at birth. Attitudes towards social problems evolve over time as people become more educated about a topic. Only 48% of Americans supported interracial marriage in the 1980s, but now more than 85% of Americans support interracial marriage. When it comes to progress throughout American history, strategy matters. We have to be able to distinguish disingenuous transphobia from genuine questions about the fairness of trans athletes' participation. And as time passes and people become educated, attitudes will change, however gradually.
Ultimately, Lia Thomas has become the latest victim of the culture war. She quietly followed the NCAA guidelines and worked hard to achieve her success; all she wants to do is compete in the sport she loves. She followed the rules and won; that's how sports work. Biology isn't straightforward or fair, and each athlete has advantages and disadvantages unique to themselves. 
The only thing that is making this a national controversy is her status as a trans woman. She's not dominating the sport; she's won a few races with good, but not great, times. As our idea of gender and sex evolve, we have to ask difficult questions and not shy away from difficult conversations. The conversations following Thomas' success will hopefully lead to an easier path for the trans athletes who follow in her footsteps.
View Comments (2)
About the Contributor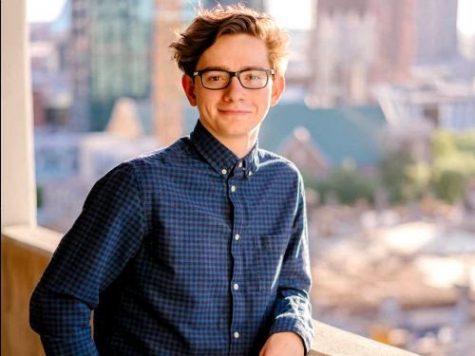 Milo Cortese, Viewpoints Editor
My name is Milo Cortese, and I am a double major in American History and Political Science. I am a senior graduating in the Spring 2022 and plan to...