Queer Week Recap: How St. Edward's fosters inclusive LGBTQ+ communities across campus
The university celebrated Queer Week from Oct. 17-21. Several organizations orchestrated events for students to enjoy, including a roundtable discussion, a queer expo and a pride ball. 
The Office of Student Involvement collaborated with the University Programming Board, the Office of Diversity, Equity, Inclusion and Justice and PRIDE club to coordinate the week. One event that is relatively new to campus is the "No Filter" discussion. 
Assistant Director of Student Involvement Wanye' Tate recently joined the team and brought the concept with him. This is the second time the Office of Student Involvement has hosted a "No Filter" discussion, giving students an opportunity to speak candidly about queer issues and experiences without judgment.
"It was previously started at my past institution where I used to work back in North Carolina," Tate said. "I wanted to bring it over to St. Edward's just to see how it would go and create that dialogic conversation base for students to express themselves."
The open forum allowed students of all identities and backgrounds to listen and share their experiences in a judgment-free environment. 
"Creating events like this and moments like this create safety within the community for queer people," attendee Izzy Smith said.
In addition to the "No Filter" discussion, the university hosted several other events including the first in-person drag show since 2019. The Mabee Ballrooms in Ragsdale were transformed with balloons, mood lighting and an eager crowd. Five student performers took to the stage in front of a panel of faculty judges and an audience of their peers. The panel included DEIJ Director Erica Zamora, Associate Director of Campus Ministry Liza Manjarrez and Professor Alex Barron, the PRIDE club faculty advisor. 
Drag has long been an influential part of queer culture. Queer Week's drag show fosters a safe space for students on campus. PRIDE club member Zach Benoit has been participating in on-campus drag shows for the past two years and revels in the beauty of drag performance. 
"Drag is just such a beautiful art form," Benoit said. "I think that it allows people to express different parts of (themselves) that they usually don't get to express, and it's a really freeing thing." 
Benoit won the virtual show in 2021, and earned the Audience Choice Award in this year's show. With a handful of awards under his belt, he's excited to continue the tradition. 
"I would definitely participate again," Benoit said. "I think my biggest take away is how many people in the queer community show up for an event like this at St. Ed's and how much of a loving community we do have at this school."
With an attendance of about 200 people, the event was standing-room only by the time it began. The celebration of Queer Week and the turnout for the drag show left many queer students feeling a sense of pride in their community on the hilltop. 
"The queer community on campus is literally one of the most beautiful things about this campus," Benoit said. "Many students identify as queer on this campus, and it's just a really great, safe space as a whole."
Leave a Comment
About the Contributors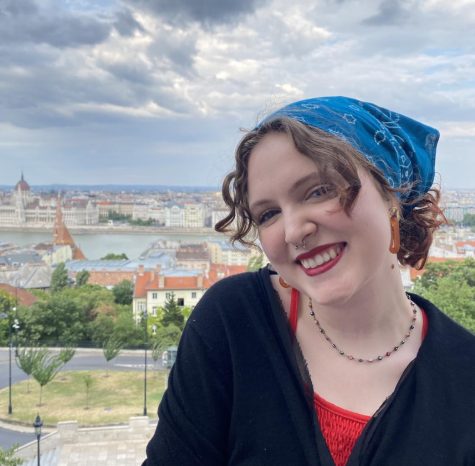 Sienna Wight, Viewpoints Editor
Sienna is a senior Writing & Rhetoric major with a concentration in creative writing. This is their second year with "Hilltop Views" and third semester...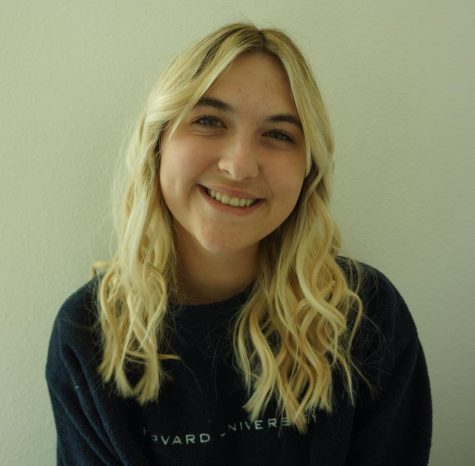 Lola Claire, Assistant Life & Arts Editor
Lola Claire is a junior writing and rhetoric major with a concentration in creative writing and a double-minor in Journalism and Digital Storytelling....