Hilltoppers invite alumni back for homecoming weekend softball game
As part of the university's homecoming celebrations, the SEU softball team invited players from past seasons for a friendly game Oct. 29. 
"This is our first time having a big alumni gathering since COVID happened," Head Coach Leah Glasgow said. "We're excited to have everybody out."
Having this game during the homecoming weekend celebration gives alumni the chance to not only reminisce about their college softball careers but also other aspects of campus life.
"With all the other festivities going on, it allows the alumni to come and be a part of all the things that they used to love to do," Glasgow said. "It helps bring campus vibrancy back."
Before the game started, players took to the field for some warmups, including throwing, catching and batter's practice.
Throughout the game, current students and alumni cheered each other on. According to current players, the alumni turned out some great hits during the game: through their batting on the field and through the music they played on their speakers.
While current players were marked as the home team and alumni as visitors, nobody officially kept score. Current players and alumni instead focused on enjoying the game, rather than competing.
"I honestly had a freaking blast," Shelby Janda, assistant coach and 2019 graduate, said. "Once you step out on the field, it brings back when you were in college."
For the alumni, the chance to return to campus and play on their home field once again feels like a welcome invitation and an immense gift.
"We're blessed to come back and be part of this wonderful atmosphere," 2008 graduate Kristin Lozano said. "It feels like home."
For current players, the alumni game gave them the opportunity to play with older generations of the Hilltopper family.
"It's really good to see people that I played with and even people that came before me," senior Jordan Neely said. "It's really cool to meet them and watch them play."
Alumni also enjoyed connecting with the players currently in the university's softball program.
"It's exciting to see how great the talent is and to motivate (current players) to do what we did and accomplish more than what we did," Lozano said. "That's what you want for your future."
Current players already look forward to having the chance to play at St. Edward's as alumni themselves. 
"If I am here in Austin, I will be at the next alumni game," senior Alexis Massie said.
At St. Edward's University, graduation does not mean the players cannot come back and enjoy the softball program that they were a part of for years.
"Once a Hilltopper, always a Hilltopper," Neely said.
Glasgow confirmed that alumni games are expected to happen every fall, and Janda hopes more and more alumni will return. According to Lozano, more players from the 2008 team are expected to attend future alumni games.
"The alumni game should hopefully be a staple for a long time coming," Glasgow said.
Leave a Comment
About the Contributor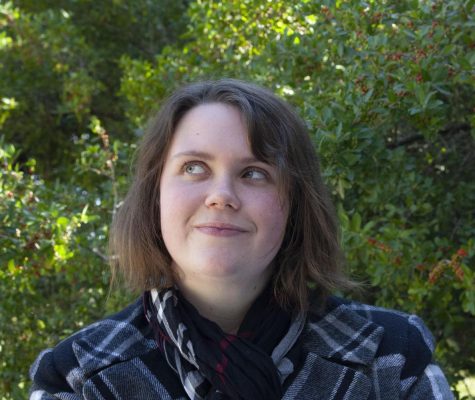 Melissa Gunning, Sports Editor
Melissa Gunning is graduating this December with a degree in psychology, minor in writing and rhetoric and certificate in evidence-based addiction counseling....