Fallen trees litter campus grounds, to be repurposed for SFS community garden
The recent ice storm that affected Austin in late January and early February was one of the worst storms in the area in the last 15 years. Many parts of Austin were stuck without power for several days. Even on St. Edward's University grounds, buildings and residential halls were without power for up to six days. Broken tree limbs cracked under the pressure of ice and were visibly scattered around the city. 
St. Edward's campus was not immune to tree damage. Arborist Roy Johnson shed some light on why the damage felt so excessive. 
"People keep asking me why — because we've had ice storms before — this one seems to be so much worse than really anything Austin's ever seen," Johnson said. "I can't say for certain, but I feel pretty confident in saying we've had so many back-to-back-to-back disturbances between freezes and droughts that you get stress fractures we maybe don't necessarily see or detect. Those failures show in a situation like this."
Johnson said to his knowledge, no trees damaged any buildings or cars across campus. However, the parts of campus with the most damaged tree limbs are by South Congress and the middle of campus, or as Johnson referred to, the "core."
"A square foot of ice weighs 57 pounds, so when it's got real ice on a tree,- that's putting a lot of weight on something that is, by nature, designed to be strong and flexible," Johnson said. "But I think, with all the disturbances we've had in a row, that's really the crux of the problem."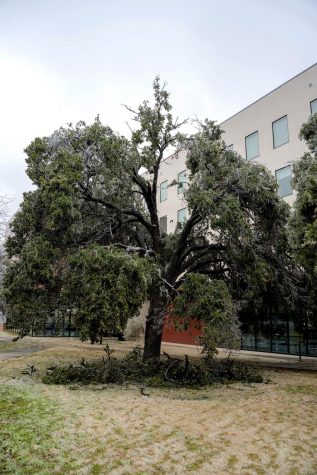 Currently, there is no set time frame for when the tree limbs around campus will be removed.
"As you might suspect, it's really hard to find external help from other companies," Johnson said. "We're kind of beholden to their timeline."
Although there was no tree mortality with this winter storm, two years ago, Winter storm Uri caused an abundance of tree mortality on campus. With the recent storm, Johnson said a biodiversity program is in place and being expedited to get more climate-resilient trees. 
The damaged tree limbs on campus will be put to good use, both repurposed and used for sustainability on campus.
"Some of it is being donated for firewood," Johnson said. "Best case scenario, some of it people use for whatever they want to build out of it. A lot of it we're just chipping up and turning into mulch, which we'll be using at the forest and the SFS garden."
The SFS garden is run by Students for Sustainability, an on-campus group devoted to turning St. Edward's more sustainable. 
"We use tree limbs in many different ways at the garden — as pathways for the walkway and garden beds, and oftentimes it's our mulch that we lay down in between beds," SFS President Ethan Tobias said. "SFS makes it our mission to repurpose a lot of different materials that would've gone to the landfill."
Leave a Comment
About the Contributor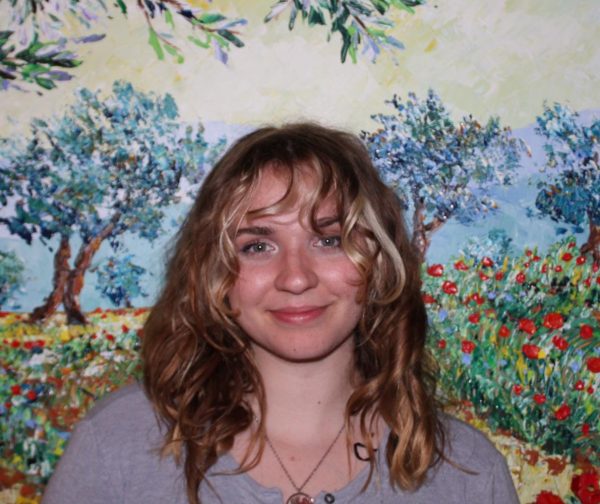 Hailey Womack, Staff Writer
Hailey Womack is a junior English major with a minor in Journalism & Digital Media. This is her second semester with Hilltop Views and her first year...