Maryhill and Hilltopper Heights residents left without power for days, relocated to Teresa Hall
During the city-wide freeze, many students living on campus and in Austin lost their power. Many of those originally affected received power back, some only within hours of losing it. Not all students were this lucky, however. In the Maryhill and Hilltopper Heights apartment complex near the back of campus, several buildings were without power for as long as six days. 
Meanwhile, other buildings across campus, such as the St. Andre Apartments, received power back later the same day it was lost. 
"As the power went out, all community buildings were affected by the power outage," Mariessa Joseph, MHH resident director said. "But as the day of February 1 continued, only a few buildings came back with power, leaving nine of 17 buildings affected long-term by the power outage from Wednesday, February 1 until Monday, February 6 by 12 p.m."
Many of the apartments in the complex were no longer suited to house people during the days of the freeze when the power was out. Some students, like sophomore Jackson Becker, were able to stay with friends or family.
"It was a very chaotic week," Becker said. "We slept at other people's apartments for the week, because it was so cold inside that you could not sleep without a heavy jacket on."
Once the power had been out for a few days in the MHH complex, students were offered temporary housing in Teresa Hall, which was not housing any other current students at the time. 
"I was able to stay there the whole time, but the experience in Teresa wasn't great," one student, who requested to remain anonymous, said. "The floors and toilets were leaky and didn't flush, the AC was super loud and clanging all the time and there was rat poop in my room. I definitely think they did the best they could with the situation that was going on, but it was pretty gross."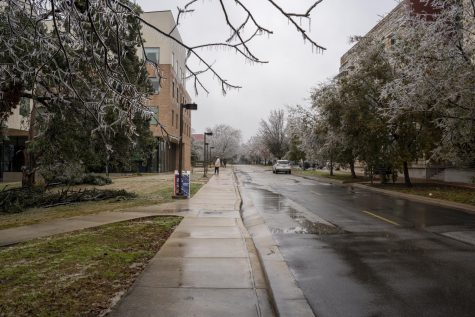 Through this time, there were many emails sent from the faculty and RDs letting students know what resources would be available to them on campus. The details shared with students were about where power could be accessed on campus, when the dining halls would be open, where food was available and where students could use electricity to power their devices. But there was little information available about when the power would be back.
"Not until February 5 was a direct message sent to the Maryhill & Hilltopper Apartments community from Lisa Kirkpatrick, VP for Student Affairs and Administration addressing our community, sharing resources and support as we bore through the aftermath of the storm," Joseph said. "From the mouths of many of my residents, the announcement that school would re-open on Monday, February 6 given the current state of our community had them feeling alone and abandoned, as no communication went out to the university speaking of our community as the part of campus not restored with power."
The remaining apartments without power in MHH did not get power back until classes were already back in session, frustrating many students who were unequipped to complete their coursework. This added to the stress of many students who were feeling unheard, giving them a difficult time trying to get reacclimatized to schoolwork after not having power for days. 
"Two of my professors had assignments due on Friday night at midnight, which was stressful because we did not have Wi-Fi or power to charge our computers," Becker said. "They should not have been allowed to have anything due until everyone at school had power."
Leave a Comment
About the Contributor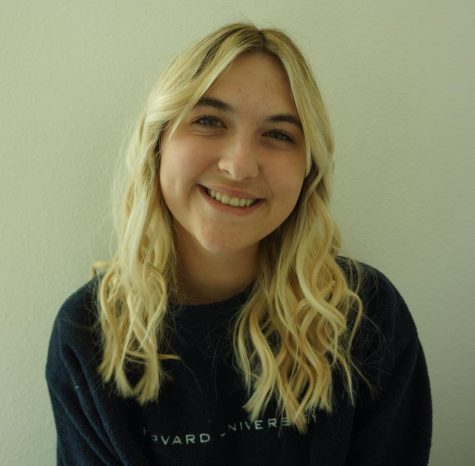 Lola Claire, Assistant Life & Arts Editor
Lola Claire is a junior writing and rhetoric major with a concentration in creative writing and a double-minor in Journalism and Digital Storytelling....