Lone Star Conference recognizes NCAA student-athletes with high GPAs
Based on fall semester GPAs, St. Edward's University's athletic department had 130 students make the Lone Star Conference Honor Roll, 26 of which had a 4.0 GPA. 
"Witnessing our players' annual academic success is one of the most gratifying aspects of collegiate coaching," women's soccer coach Nick Cowell said. "I congratulate them on their dedication, time management and focus, and balancing their college lives where there are many potential distractions."
Women's volleyball is the team with the most athletes who earned a 4.0 GPA. In order to be eligible for the honor roll, Student athletes must maintain a minimum of a 3.3 GPA in order to qualify for the honor roll.
"I try not to let it consume me because I know that there's more to life than just getting good grades and things like that," senior softball player and communication major Maddy Larson said. "I don't even know how we do it to be honest. As long as I know that I gave it my best effort and really applied myself, I'm going to be happy with the outcome no matter what it is."
Women's soccer and baseball had the most honored students, and softball received the highest team GPA overall.
"We've been working hard since I took over in 2019 to steadily improve that, so this was our first time kind of being at the top of the list," head softball coach Leah Glasgow said. "The girls were really excited when we found out that their hard work had kind of accumulated together."
Compared to last spring, the baseball team also saw significant improvement, climbing from only 12 students honored to 27.
"It's not about just winning baseball games, it's about graduating (and) getting the necessary skills to move on," head baseball coach Bryan Faulds said. "Education is really the most important thing. I'm proud of them for what they do on and off the field."
The softball team had 19 honored students, women's volleyball with 12, women's cross country and track team with 15, men's cross country and track team with 17, women's basketball with nine and men's basketball with six. 
To help maintain academic focus, teams, like baseball, fill out weekly check-ins to plan their week around games, practice, classes and coursework. Teams also hold study halls, which carve out dedicated time to complete schoolwork.
"It's tough to, you know, stay above a 3.0 (GPA)," Faulds said. "There's very significant challenges. You're basically working two full-time jobs. Professors on campus do a really good job of working with our student athletes to keep them successful, especially in the springtime."
Leave a Comment
About the Contributor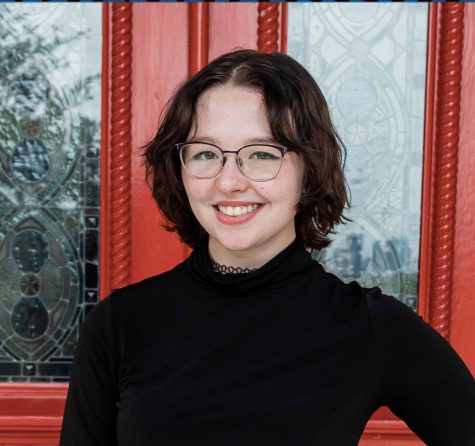 Claire Lawrence, Editor-in-Chief
Claire is a senior Communication major with a minor in Journalism continuing to dedicate her time growing and learning as a student journalist. Claire...