REVIEW: MMNT's "Godspell" spells fun and maybe good
The Mary Moody Northen Theatre ran the musical "Godspell" from Feb. 16 until Feb. 26 Its production was personalized to its Austinite audience with numerous techniques used throughout the show, but the script itself leaves something to be desired. Please be advised for spoilers ahead.
"Godspell" is a musical about the teachings of Jesus Christ, followed by the story of his death in the second act. It is a retelling of the Gospel of Matthew, with parables and scenes of Jesus' life shown through songs of different genres. 
In MMNT's rendition of it, there was meant to be an Austin feel: with references to campus life (a joke made about Jo's breakfast tacos), set design meant to resemble Austin-like outdoor seating and even a joke about Texas' power grid. However, it is possible that they went too far in attempting to put the life of Jesus Christ in Austin. 
In terms of set, the graffitied picnic tables — while easily recognizable by a native Austinite — were hard to place for a person without a years-long personal history in the area.
This show is meant for directors to put their own fingerprints on it, as it is very flexible in terms of set design, cast size and the ability to customize the ad libs in some scenes. While that flexibility is a great deal of fun for the cast and crew, it was a struggle to be immersed in the world that "Godspell" was attempting to create. One of the creative directions that Anna Skidis Vargas, the director, took was with the finale: the death of Jesus Christ. 
"A standout moment," junior Jordyn Paul said. "I'd have to say, probably the electric chair crucifixion. That was a fun version of that; it was different."
An inevitable fingerprint left on the spectacle of "Godspell" at MMNT, aside from electrocuting Jesus on a cross with flashing lights to match, was the construction of the stage. MMNT has a 360-degree stage, also known as a "theater in the round." Doing a musical in the round presented challenges; however, the musical numbers went beyond the center stage, using the stairs and other platforms found in the theater. 
The cast worked extremely hard in their performance. A physical testament to this was the water station kept close to the stage that was visited by multiple members throughout the production.
"We're all such a creative and unique cast, and I think that what we've done to bring us together is a really special and fun show," cast member Tyler Holmes said. "From the beginning, starting as our own individuals and then throughout the show and throughout the rehearsal process becoming closer with the people on stage, it was just really powerful by the end of it."
The thing that makes this show so easy for directors and their casts to put their own twist on it is that the story is less of a continuous tale and more of a collection of stories. It is easy to work with and change up because it is a retelling of parables, which are small stories that contain lessons. Various parables are portrayed in this show, from "The Prodigal Son" to "The First Stone."
Clearly the most fun from this production came from the various techniques used for acting out the parables. With Vaudeville-style dancing and recounting "The Good Samaritan" in Spanish, each parable acted as more of a skit with an opportunity to present a unique aspect of theater. This made the show more about the creative choices than the content itself.
This lack of continuity, while frustrating as audience members, was not the fault of the cast and crew. Rather, it is the fault of "Godspell" having little plot as a musical. It is bold of them to lean into that fact, however. Such an act deserves a tip of the hat at the very least.
The strength of MMNT's rendition lies in the fact that they knew about the script's lack of content and focused more on theater techniques through acting skills, lighting techniques and live music. That being said, if you aren't interested in hearing more about the loving message of Jesus Christ or his tragic death, this isn't the musical for you.
"Godspell is not my favorite story," Paul said. "But it's fun. You get to sit there for an hour and a half and listen to fun music and watch people dance and do the thing. It's not Hadestown, but it's fun."
Leave a Comment
About the Contributors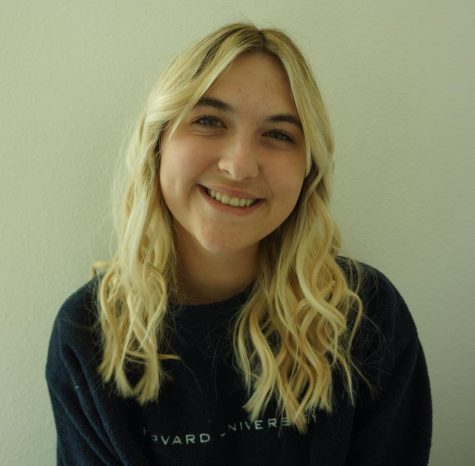 Lola Claire, Assistant Life & Arts Editor
Lola Claire is a junior writing and rhetoric major with a concentration in creative writing and a double-minor in Journalism and Digital Storytelling....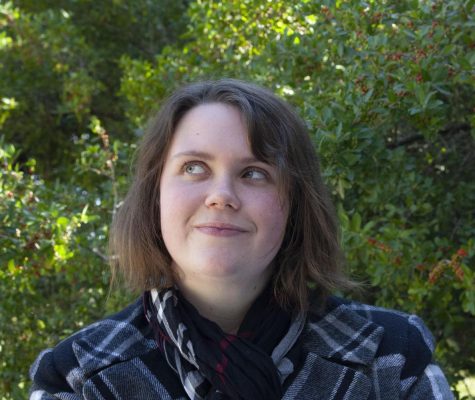 Melissa Gunning, Sports Editor
Melissa Gunning is graduating this December with a degree in psychology, minor in writing and rhetoric and certificate in evidence-based addiction counseling....