COMMENTARY: Women's sports teams receive much less coverage than men's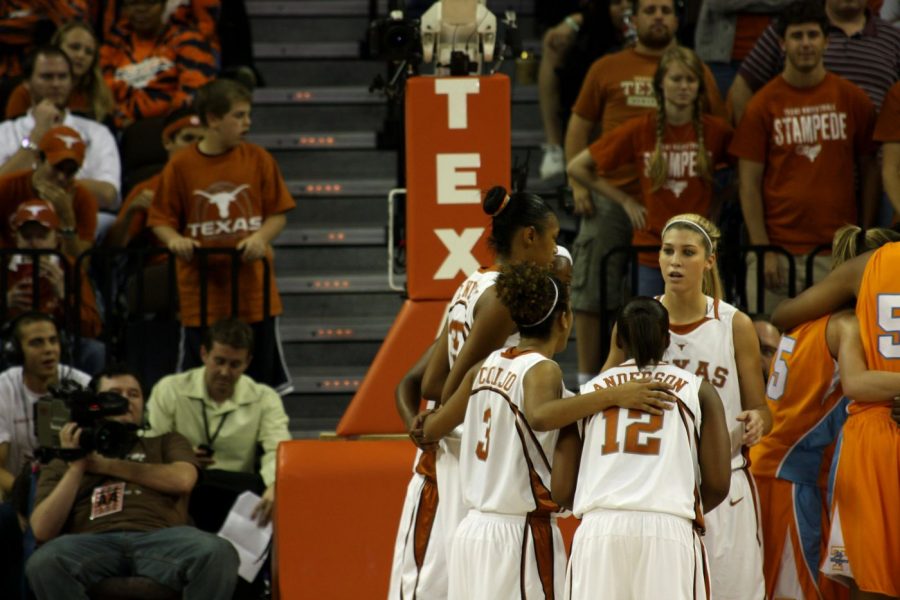 Amanda Gonzalez
March 28, 2016
There's a lot that could be said about the March Madness college basketball post-season victories and buzzer-beater heartbreaks, but there's one fact that stands out — the coverage between the men's and women's NCAA Tournament is nowhere near equal.
Most college basketball fans would be able to tell you in detail about the University of Texas at Austin men's heartbreaking loss in the Round of 64 — but probably didn't realize the women's team advanced to the Elite Eight.
I'd be a hypocrite if I said I keep up with women's sports as much as men's sports, but it's hard to know what's going on when the coverage isn't equal on social media, online or on television.
In following the Sports Illustrated College Basketball Twitter account, it's honestly rare to see a story about women's basketball. 
ESPN College Basketball's cover photo on Twitter features four male athletes, which brings me to the next point.
If these sports networks and college basketball social media accounts are only going to talk about men's sports — they should be called "ESPN Men's College Basketball," so you know that's all that will be discussed. 
Even trying to find a picture for this article from a student newspaper database was difficult because my photo options were limited and dated.
"The Guardian's sports desk says it would like to give women more coverage but, apart from sports such as tennis, athletics and track cycling, where women are given broadly equal billing, the interest in women's sports is not there: people don't pay to watch it live, or watch it on television or read about it in any great numbers," per the Guardian.
In fact, the first and practically only time women's sports dominated media coverage was 20 years ago in what is considered "The Year of the Woman." 
As reported by José Alfredo Flores in the American Society of Newspaper Editors in 2000, "At the 1996 Summer Olympic Games in Atlanta, the U.S. women's basketball, soccer, softball and gymnastics teams brought home gold and set the stage for what's considered an explosion in women's sports."
However, hopes for women's sports glory did not escalate at the turn of the century. In fact, soon after, women's softball was removed from the Olympics after 2008. 
Besides the U.S. Women's National Team and a few mixed martial artists in particular, women in sports just don't get as much hype as men doing the exact same thing.
In a modern era where people claim feminism is on the rise, it still isn't apparent in the sports world.