New cross-country coach recruiting for next fall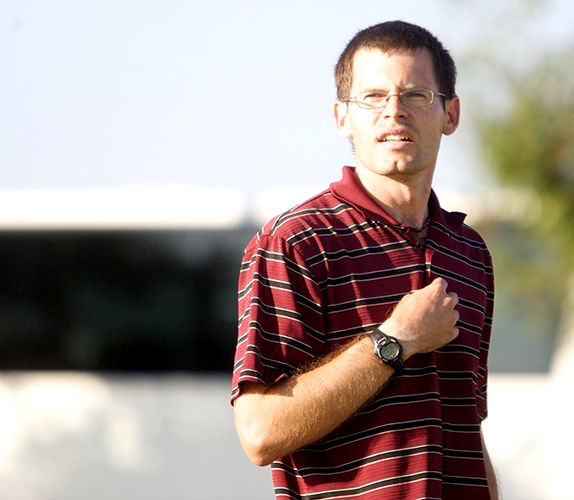 Sports Editor
April 6, 2015
During the fall semester, St. Edward's University announced it would establish men's and women's cross country teams that will compete as part of Heartland Conference in Division II of the National Collegiate Athletic Association (NCAA).
Last December,  St. Edward's hired David Chandler of McMurry University as men's and women's cross-country coach. 
Since then, he has been busy recruiting current and incoming students who are interested in running cross-country for next school year.
Austin is known for its strong running culture, so for anyone interested in running cross-country for St. Edward's next year, email Chandler before May 1 at [email protected]
"The program will be focused on producing high quality personal transformation and character … on resilience and professional development," Chandler says.
Chandler says students will practice on campus and at the Lady Bird Lake Trails, Barton Springs Greenbelt Trails, Zilker Park, Circle C Park, and Mount Bonnell.
St. Edward's is no stranger to cross-country. In fact, there had been a men's cross country team throughout the '80s, until it was discontinued in 1991.
Cross-country was revived in 2003 because the Heartland Conference "needed one more school to sponsor men's sponsor cross-country so that the Conference met their requirements with the NCAA to have the right number and right kind of sports," St. Edward's Athletic Director Debbie Taylor explains.
St. Edward's decided to take one for the conference and formed a last-minute cross-country team even though there was no allocated budget to the fund the sport. 
Taylor says that funding issues ultimately led to its disbandment in 2008.
This time, however, St. Edward's has properly planned and prepared a cross-country budget a year in advance, in hopes of offering students one more activity to be involved with while on the hilltop.
"I can personally say that I am not an elite runner, but I hope this experience trains me to be. I just enjoy to run!" junior Anna Davies says. "This will be the first year on campus, so it is a developing year. I am super excited to see how the team performs, and I cannot wait for season."
In the future, 16 is the ideal student number per team, according to Taylor. 
Collegiately, cross-country is a fall sport, but St. Edward's also intends to compete in distance running events at spring track and field meets.
"We are very excited to have the (cross-country) program back, very excited to have Coach Chandler leading that program, and are looking forward to a program that should have the same amount of success that the rest of our programs are having," Taylor says.
The competitive season will consist of five meets (including one hosted by St. Edward's on Sept. 12) and the conference championship, where runners can qualify to Regionals and Nationals, Chandler said.