MADRID: Facing realities back home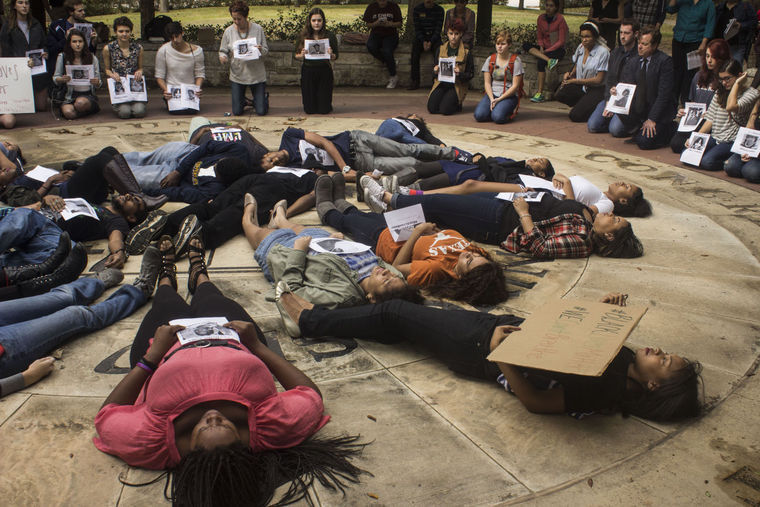 Staff Blogger
December 11, 2014
It's interesting studying abroad while major events happen back home in the states. Two instances of white cops killing black citizens have gone by without indictment and it's hard to believe. People living in Ferguson and New York were shocked by the decision. I'm sitting almost 5,000 miles away and I'm shocked too.
It feels like I'm watching these events from the outside. I wake up and open my laptop to the news, but there's a difference. I'm not living through it like some people are in the U.S. I stay in the loop through social media and I can see how frustrated and angry people are. My peers back home can protest the inequality, be involved and be heard, but I feel helpless being so far away. 
At St. Edward's, my fellow classmates organized a 'die in' last Friday on the university seal to acknowledge the injustice taking place against black people in our country. I wish I could have been there in solidarity. Some people criticized the students for disgracing the seal that should never be walked on. However, I think the protest showed that this issue is more important and lies deeper than the tradition of our seal. 
A lot of the international students at my university in Madrid are talking about the chaos trickling through the U.S. right now. My Spanish teacher walked around class during an exercise the other day. She asked students from different countries if an average citizen could own guns. Germany? No. France? No. United Kingdom? No. And then our teacher approached the American students and we all slowly shook our heads yes. 
It sucks to hear your country being bashed and other people being thankful for not living there. It's embarrassing, in fact. Didn't we have a civil rights movement not 50 years ago? Black lives matter, there shouldn't be any argument to that.
I think everyone is trying to digest what has happened in the past couple of months. It's uplifting to see so many people coming together in recent days to protest against the problems with the police force and the judicial system. This is a chance for people in the U.S. to show the rest of the world that we can come together to stop this inequality. 
My semester abroad is coming to an end and I'm coming home in just a few days for the holidays, but my heart goes out to the families of the victims who will never be with their loved ones again.