'I'm You, Dickhead' is brash, hilarious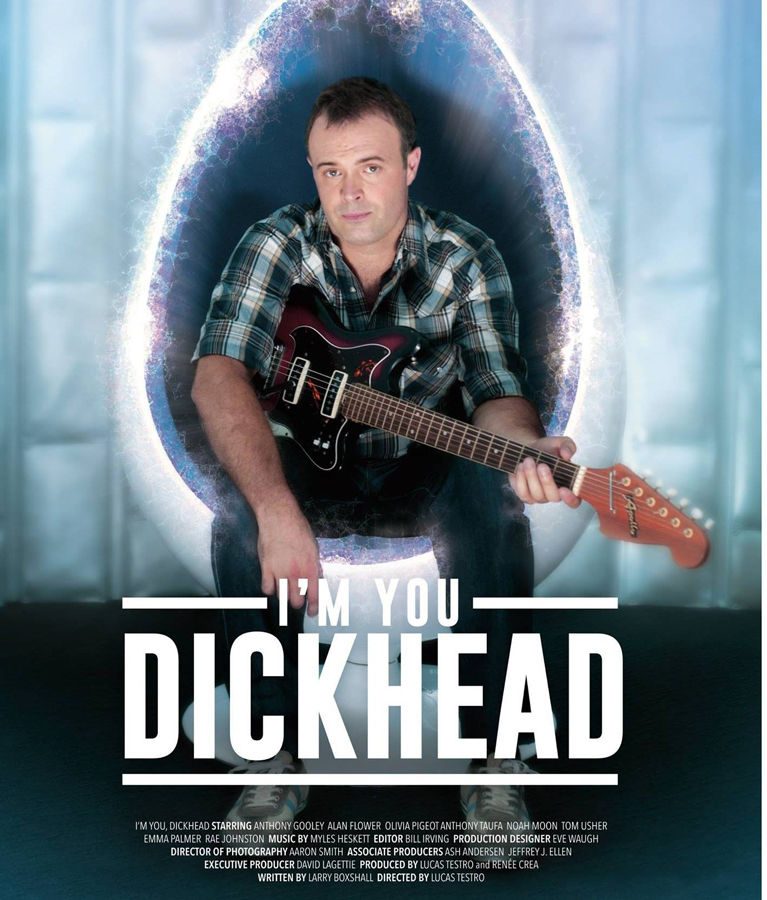 Viewpoints Editor
October 27, 2014
"I'm You, Dickhead," a short film made with only $12,216 gathered on Kickstarter, is the most hilarious time travel film available.
"Who are you?" 8-year-old Richard asks. "I'm you, dickhead," modern Richard replies.
The main character, Richard, is an unrelatable moron. Richard receives permission to travel back in time to say a last goodbye to his mother. In reality, Richard pays for his time travel and goes to his eighth birthday party to force his 8-year-old self into learning the guitar so future Richard will be able to have more sex.
Everybody knows a Richard (sans time-travel abilities). Richard is the stereotypical guy that would do anything to seduce women except something productive–like paying for guitar lessons instead of time travel. Because everyone knows a Richard, it comes as no surprise when he fails at convincing himself to learn the guitar.
Failing to talk 8-year-old Richard into buying and learning to play the guitar, modern Richard buys 8-year-old Richard a guitar. After 8-year-old Richard's mom takes his guitar away from him, modern Richard thinks up new ways of getting young Richard to listen to him–all of them involving mustaches.
Each time a plan fails, a new Richard shows up to fix the problem. Richards slowly pile up in the past until an adequate plan is hatched to distract Richard's mom and convince 8-year-old Richard to learn the guitar.
Most modern comedies can't do much more than slapstick humor and semi-funny twists. "I'm You, Dickhead," ends with such an unanticipated and fitting humor that it blows most full-length comedies out of the water.
Follow Sara on Twitter @katanakatona