College fashion website accepts freshman as intern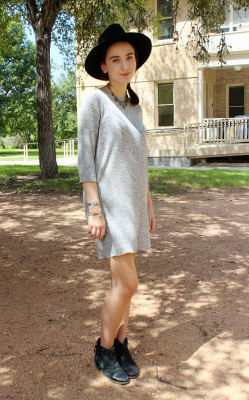 Hang on for a minute...we're trying to find some more stories you might like.
College Fashionista is a street style website dedicated to showing off the latest in college campus street style.
The website came up with the idea of focusing on college students who aren't models or designers or celebrities, but average people who go to school and enjoy dressing well for class.
College Fashionista provides the reader the opportunity to either search through any college in the U.S and other major universities around the world to view different student and their campus attire or the opportunity of applying to be an intern, or style guru, and to be responsible for showing off the fashionable students of the university specific to the intern.
I was fortunate enough to have learned about this website and program early on and to be accepted as an intern in the summer; I was also offered an internship my freshmen year.
Being able to be involved in such a profession fashion experience aimed directly at college students gives me the chance to mature my sense of style and to look at the different career path possible in the fashion industry. An intern has to be responsible and not to mention able to take a solid photograph and write a few paragraphs.
Not only are interns tackling a whole load of college classes, but there is also a weekly College Fashionista article needed to be written that requires prior preparation. This includes being on the lookout for stylish students at all times and to be confident enough to ask them to offer up a few minutes of their time and pose for a few pictures.
It is complimenting them on their outfit so it's not like they are going to be bothered or insulted. After compiling a few of the best pictures, an article based on the topics given in the guidelines at the beginning of the internship is ready to be written.
Once the article is turned in for review, the head editors check over the article for grammatical errors and inconsistencies and send email results a day before the article airs on the website.
In these emails, the editors write personal recommendations and tips for improvement as well as complements for good work. It's quite a professional yet laid back atmosphere.
There are specific rules to follow but the main idea of fashion is to have fun, and College Fashionista's goal is to spread the fun of style and dressing up to inspire a new generation of fashion world contributors.
For more information, check out collegefashionista.com