Cross-country coming back to St. Edward's as a NCAA sport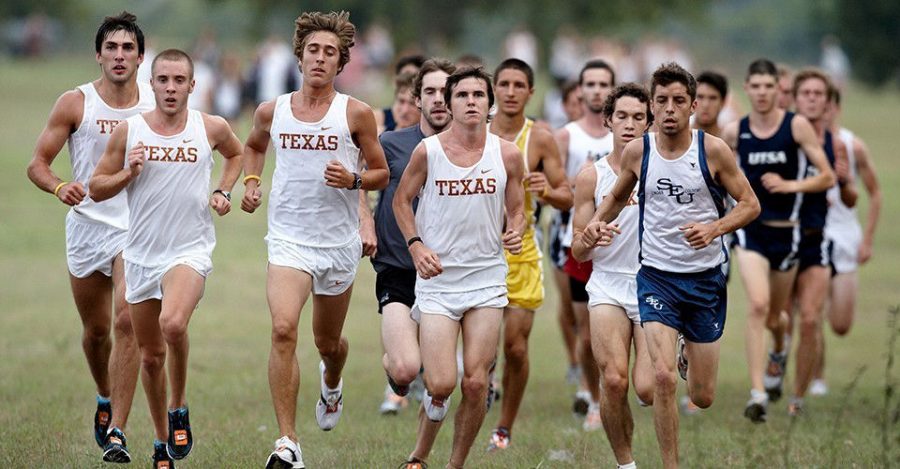 Sports Editor
October 6, 2014
Cross-country will be making a return to St. Edward's University after a seven-year hiatus.
Men's and women's teams will be offered as a NCAA sport in fall 2015. Cross-country was once a varsity sport at St. Edward's, but was discontinued because of financial reasons after the 2008 season.
"Basically it was discontinued because we just weren't able to support and sustain it in the manner that we wanted to," Director of Athletics Debbie Taylor said. "And now the university is in a position that we can."
The teams will compete in the Heartland Conference as a Division II school, like all other sports. The team will compete in a minimum of five meets, according to the Athletic Department's website.
The university plans to have each team consist of 15 runners, and they've already started looking. The admissions office has started to get the word out to recruits.
While the team has nearly a year to assemble, Taylor's goal is to hire a coach in the next few months. She wants to recruit someone who is a good mission fit for St. Edward's.
"We can't wait until next fall to hire a coach…and we hope to have somebody hired and on-campus no later than January to start next semester," Taylor said.
This addition of a varsity cross-country team comes as exciting news to students and avid runners.
"I think it's very exciting. St. Edward's has a great athletic program and has had phenomenal cross-country teams in the past. It's long overdue for the cross-country team to come back," junior Chris Jackson said. "I couldn't be happier and I will definitely be looking to join for my senior year."
President of the Outdoor Adventure Club Omar Martinez called the news fantastic.
"This is extremely exciting and a step forward for St. Edward's athletics. I only wish this was an option coming out of my senior year of high school," Martinez said.
There will only be one other school in the conference that won't have a cross-country team, according to Taylor.
On Sept. 24 the university announced new money would decrease by $1.8 million. Planning for more meals, equipment and travel were factors considered by Taylor when budgeting.
"I don't think we'll have to cut back anywhere, because we are making all the money we have with all our other sports. We are getting the new dollars to run cross-country," she said.