Crash in Oklahoma calls attention to athletic teams' travel safety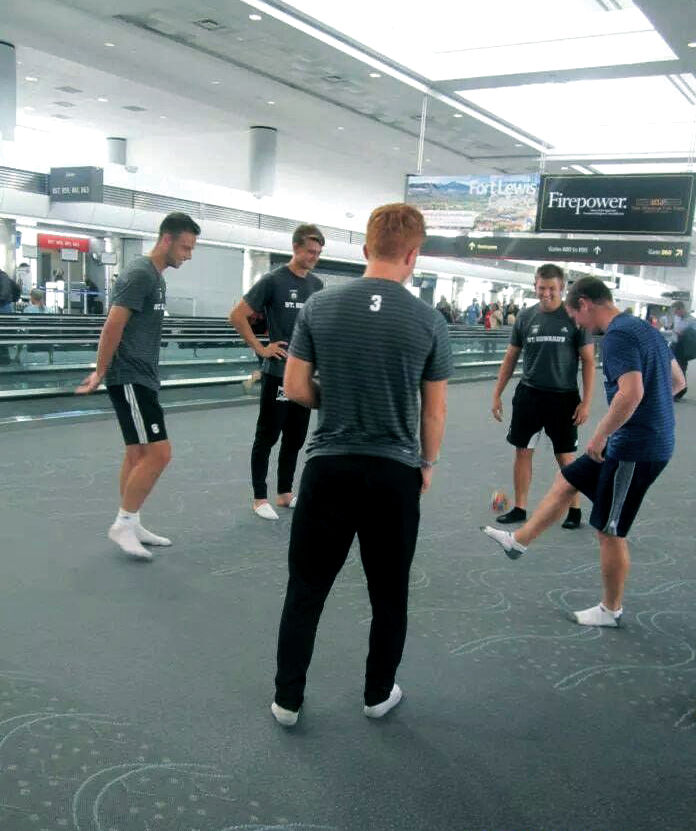 After a recent motor vehicle accident that killed four North Central Texas College (NCTC) softball players, St. Edward's University has made it priority to ensure safety for all their students.
The NCTC softball team was driving back after competing in Oklahoma, but tragically they did not make it back home to Gainesville, Texas. Their bus was hit by an 18-wheeler semitrailer truck around 9:30 p.m. The fatal accident left an entire town in mourning.
The accident has prompted discussion on whether the current travel policies are effective in protecting the safety of traveling athletes, so that the St. Edward's community never has to endure such a tragedy.
Here at St. Edward's, the athletic teams travel all over the state and nation to compete. St. Edward's travel policy consists of topics from eligible drivers, to travel times when coaches and athletes leave to and from competitions.
"Safety is always a priority for the department," Director of Athletics Debbie Taylor said. "There are a number of policies that are in place to guarantee the well-being of our athletes and staff."
Every year, the policies are updated and drivers are recertified. Students are not allowed to drive in personal vehicles to competitions or any event organized by any member of the St. Edward's athletic staff.
"To become a certified driver, a driver must take a six hour online course, provide copy of their DPS driving record for the past three years and pass an on-campus driving course," Taylor said.
The larger teams, such as soccer, travel on charter buses with qualified bus drivers, however for the smaller teams, such as tennis, coaches are eligible to drive mini-buses provided by the school.
"It terrifies me as a driver because I have my students athletes' lives in my hands," Kendall Brooks, head women's tennis coach, said. "It's scary, but all I can do is become a safe defensive driver."
Drivers have to follow strict guidelines while traveling with students. A driver must stop every 2.5 hours for a minimum of 20 minutes rest, or a second qualified driver must take over. Teams larger than 12 must utilize a charter bus for trips longer than 300 miles.
St. Edward's Athletic Department does not allow the use of 15-passenger vans since they are three times more likely to roll over. The department also does not allow more than nine passengers in a 12 passenger van, as this also increases the chance of rolling over.
"We are so fortunate that we have not had any accidents," Taylor said. "We lease out our vans so we don't keep them for long and most of the time we rent out vans for travel to ensure that we have our vehicles running in great condition."
Athletes travel extensively during their season depending on their conference region. According to sophomore soccer player Steve Aoudou, it can be hard enough at times, but traveling on top of that brings a whole different set of obstacles.
"Things can get pretty hectic with leaving to games on a Friday and being in class after a long bus ride on a Monday," Aoudou said. "Being busy on the road is hard, but we have to focus on our academics and body, but ultimately it's a rewarding experience representing St. Edward's whenever we compete."