Hoiden: New women's mercantile caters to Austin lifestyle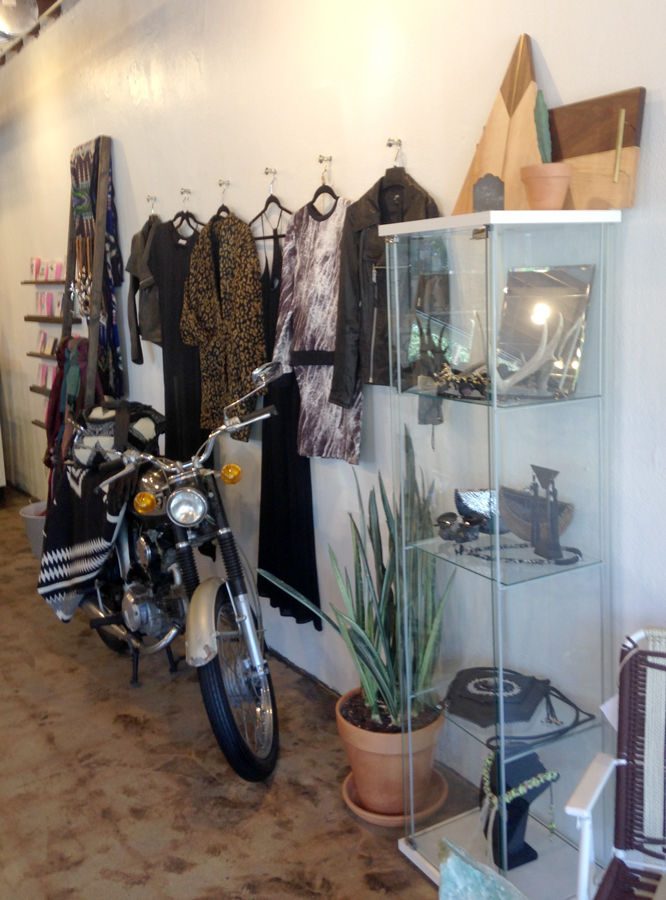 Life and Arts Editor
October 27, 2014
Hoiden Supply Company, a women's mercantile in South Austin owned by two childhood friends, Madison Enloe, 28, and Marlene Goodfleisch, 29, aims to provide women with effortless, day to day pieces that fit in with Austin's active lifestyle.
When searching for the perfect name for their new venture, which opened in August, Enloe discovered the term "hoiden," a word used in the 20th century to describe female trailblazers like those who first wore pants or rode sidesaddle; those women who were breaking the mold. It is defined as a girl or woman of saucy, boisterous, bold or carefree behavior.
"It describes what we hope is behind the basis of what our brand is," said Goodfleisch.
Enloe and Goodfleisch have been best friends since attending high school together in Austin at Westlake High School, where they often skateboarded in their free time.
Before recently moving back to Austin, the two were living and working in Los Angeles. Enloe was the head photographer for women's wear for Quicksilver, Roxy and D.C. and Goodfleisch was the manager of design at Riller and Fount, a women's clothing label.
One day out of the blue, Enloe texted Goodfleisch asking if she wanted to open a store. When she replied with a "yes," the next chapter of their lives began. 
Enloe and Goodfleisch found their store space around the same time their high school friend, Noah Marion found his. Coincidentally, they had all picked the same large space that was located on the corner of South Lamar and Oltorf.
They decided to work together to create a collective that now houses Marion's business, Noah Marion Quality Goods, which makes custom leather goods, Golden Eagle, a digital design company, as well as Enloe and Goodfleisch's boutique. They all wanted try to do away with the negative connotation that usually comes with the idea of going to work, so they named their space, "Work."
"We wanted to inspire other people that work in creative fields not to be intimidated by the competitiveness" that the field often fosters, Enloe said.
Enloe and Goodfleisch knew that they wanted to cater to Austin women who often participate in a multitude of Austinite activities every day by offering transitional clothes that could easily adapt from day to night.
Hoiden Supply Company carries high-quality brands that the women have discovered by attending trade shows across the country and by following designers on Instagram. In addition to selling feminine and sophisticated clothes and shoes, the store also carries nail polish, handbags, perfume, cards, sunglasses, jewelry and motorcycle gear.
Enloe rides a Harley-Davidson Iron 883, so the women wanted to sell motorcycle gloves and helmets that are strong and sturdy but also are slim and compact in design in a way that will appeal to women.
Hoiden Supply Company is located on the corner of S. Lamar and Oltorf and is open Monday through Saturday 11 a.m. to 7 p.m. Check them out at hoidensupplyco.com.
Follow Audrey on Twitter @audeveofeden