Russia retrieves geckos from successful space sexpedition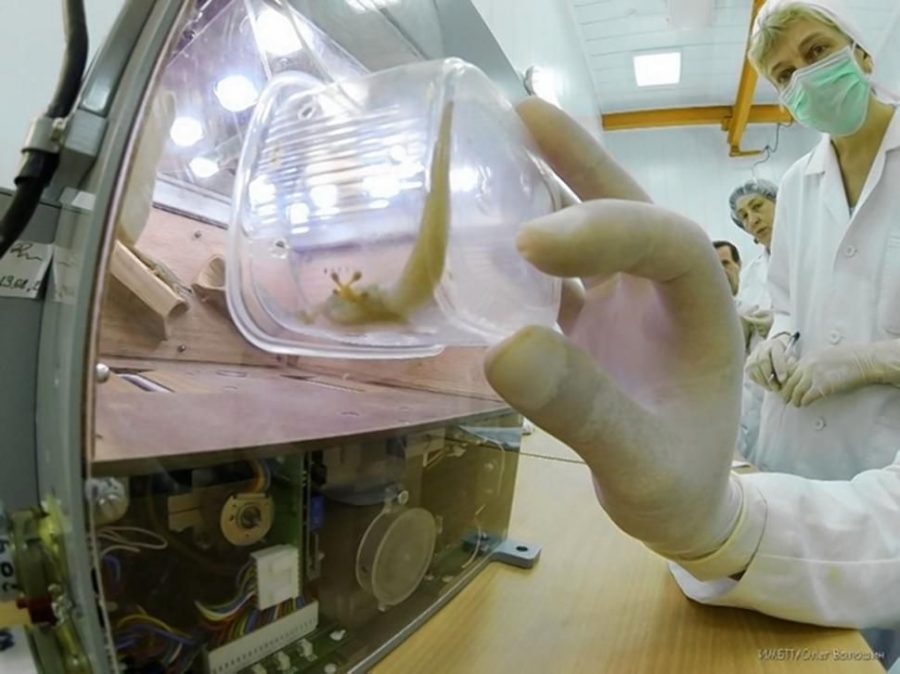 Reporter
September 5, 2014
In an attempt to study the effects of weightlessness on reproduction, the Russian Federal Space Agency, Roscosmos, sent off five experimental "sex geckos" into space on the satellite Foton-M4.
The satellite containing the geckos was launched July 19 in Kazakhstan. Its goal was to measure fertility and egg structure in zero gravity. However, contact was lost with the satellite on July 24.
Since their orbital mishap, Russia's brave "geckonauts" have been getting a lot of press. 
Russians being Russians, the team decided to abandon the geckos and let the satellite make its way back to earth on its own time.
The result of Russian abandonment was comedian John Oliver's campaign to "go get those geckos." 
Oliver rallied support from celebrities such as Regis Philbin, Buzz Aldrin, Tim Gunn and even Patrick Stewart.
As any team would after being harassed by an X-Man and ex-spaceman, Russia's team of controllers worked tirelessly to regain contact with the geckos and eventually brought home the satellite. On Sept. 1, the satellite was retrieved only to find the creatures lifeless. Some say they were still smiling.
If it weren't for those meddling scientists, the geckos would be snug at home right now, quietly reproducing in the comfort of their own rainforest with their own partners. Instead they were prostituted and exploited in space in the name of science.
Despite the reptiles' ill-fated sexpedition, Russia's launch was still partially fruitful. In addition to the five hypersexual green lizards, they also sent a group of flies that successfully reproduced. Along with those flies were other specimens including mushrooms, silkworms and other seeds.
Although this has been a sad day for the geckos, the trial was not entirely in vain, and something interesting may come from Russia's study. 
At the very least, the geckos seemed to have perished in ecstasy, and they will forever be remembered for their bold sacrifice to science.