University offers custom health services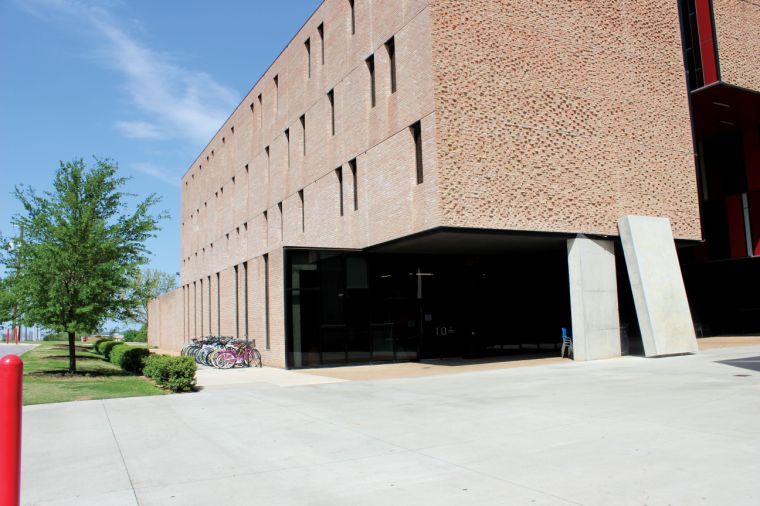 Staff writer
April 14, 2014
College can be a time of adjustment for many students; dealing with the stress of maintaining good grades, making new friends and being away from your family mean big changes, often at the same time.
Depression, stress and other serious mental health concerns are not unheard of on college campuses. Anxiety disorders are one of the most common mental health problems on college campuses: 40 million adults in the U.S. suffer from an anxiety disorder, and 75 percent of them experience anxiety by the age of 22, according to the Anxiety and Depression Association of America.
St. Edward's Health and Counseling Center is available to help students with all kinds of health concerns.
Director of Health and Counseling Center Calvin Kelly believes that the university's Health and Counseling Center is well-equipped to provide students with the help they need.
"The university has a health and counseling center with a number of professionals that are here to support our students as they continue to go through normal issues or if they're having major issues, so we're here to provide mental health support as well as physical support to make sure that they have what they need to be successful academically," Kelly said.
According to a 2008 survey conducted by the Associated Press, 80 percent of students frequently or sometimes experience daily stress and 13 percent have been diagnosed with a mental health condition such as anxiety disorder or depression.
Beth Charrier, the assistant director for the Health and Counseling Center, describes some concerns students should seek help for as thoughts of harming themselves, thoughts of harming somebody else, psychotic concerns, recent death of a loved one, trauma and sexual assault.
"Typically, we'll see that person after they walked in the same day to make sure that they're going to be safe and to do the best we can to kind of help them figure out what immediate resources they need to kind of keep in a good place until they can get in for ongoing therapy or services," Charrier said.
Experienced staff, free couples and group counseling for students and a part-time psychiatrist are all available to students at the Health and Counseling Center.
When visiting the Health and Counseling Center, a student can expect to be asked by the front desk if their visit is for a health or a counseling concern, as well as questions about scheduling and urgency. Students also have to fill out paperwork and can then meet with a counselor who will ask questions to determine the best course of action.
The staff at the Health and Counseling Center brings years of experience, particularly in a collegiate setting.
"All of our counselors here on our full-time staff are at the Ph.D. doctorate level. All of our nurses have the highest qualifications for their respective training and background, and so we have a very good and highly capable and competent group of individuals to meet the needs for our students," Kelly said.
Although the Health and Counseling Center specializes in student wellness, options for help are not limited to the center. Campus ministry and academic support services are also available for students who are feeling overwhelmed or depressed. 
"One of the benefits of being on a college campus if you're struggling with any kind of mental health concern is that there are an awful lot of people that are concerned with you and are in your world every day, like advisors, faculty members and residence life staff," Charrier said.
Although the university does not have any internal or external policies when dealing with an incident such as a student death, the Health and Counseling Center aims to be proactive when reacting to this sort of trauma. Because every traumatic situation is different, the center's outreach is tailored to what they feel is necessary at any particular time for the St. Edward's community.
"It can be so distressful for our students and our student body. I think we try to be very conscious about what kind of response we are going to deliver," Charrier said.
The Health and Counseling Center at St. Edward's deals with mental health issues every day.
"All of our students come from places where they've been with their strongest support system of their lives, and the reality of the situation is most of them now have left those support systems and they find themselves here with strangers. That can be overwhelming," Kelly said.
The Health and Counseling Center is located on the first floor of Lady Bird Johnson Hall. Free services to students include individual short-term counseling, couples counseling, group therapy, referral to appropriate mental health care providers and after hours phone consultations.
Follow Lyanne on Twitter @lyannealexia