Teams hopeful as road to the World Series begins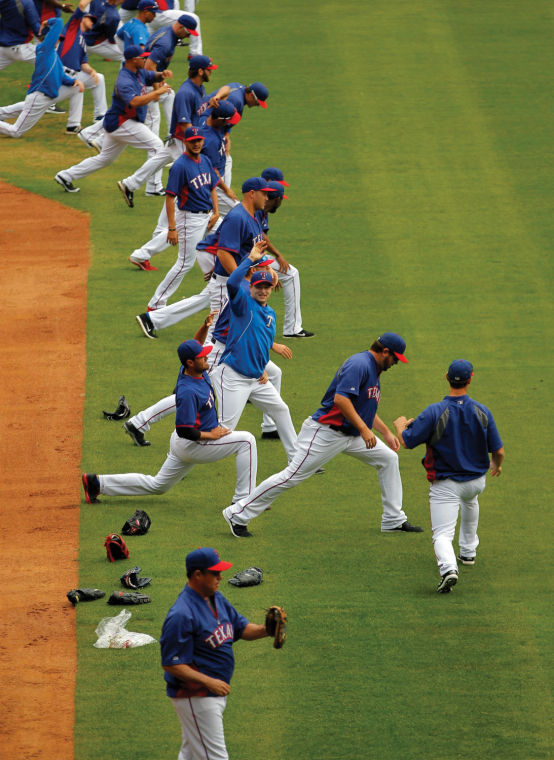 Sports Editor
March 31, 2014
The Major League Baseball season has just begun, and every team has the same goal: to hold up the Commissioner's Trophy as World Champions in October.
Last year's champions, the Boston Red Sox, went from worst to first in the league, and capped off the season with an improbable title run. The Pittsburgh Pirates snapped a 21 yearlong postseason drought last year, and they hope to return to the postseason once again.
The Washington Nationals, who play in the National League East Division, seem to have what it takes to win a championship. They play in a weak division and have perhaps the most dominant rotation in all of baseball. Stephen Strasburg and Doug Fister will lead the team on the mound, while youthful players like Bryce Harper and Ian Desmond will create a versatile offense. A weakness the Nationals do have is their bullpen, but we can expect general manager Mike Rizzo to make a trade if needed.
The St. Louis Cardinals also cannot be counted out. They have depth and flexibility all over the diamond due to the strength of their farm system. The Cards have a fantastic starting rotation, bullpen and outfield. The acquisitions of Jhonny Peralta and Peter Bourjos in the off-season filled in the possible vulnerable spots the team had.
If you're looking for a surprise team this year, watch out for the Baltimore Orioles. They were able to snap up Ubaldo Jimenez and Nelson Cruz for a cheap price. The team is still young and has a shaky pitching staff, but with the leadership of manager Buck Showalter, there is a possibility for a deep postseason run.
Another American League team that may make some noise is the Kansas City Royals. The 2013 team had the franchise's first winning record in a decade and acquired veterans Norichika Aoki and Omar Infante in the off-season.
With the help of young talent from Eric Hosmer, Salvador Perez and Mike Moustakas, the team looks poised to be a thorn in the side of division rival Detroit. With Billy Butler batting cleanup and James Shield pitching, the ingredients are there to end the Royals' 28-year drought from the postseason.