Van Essen dominant against top 20 competition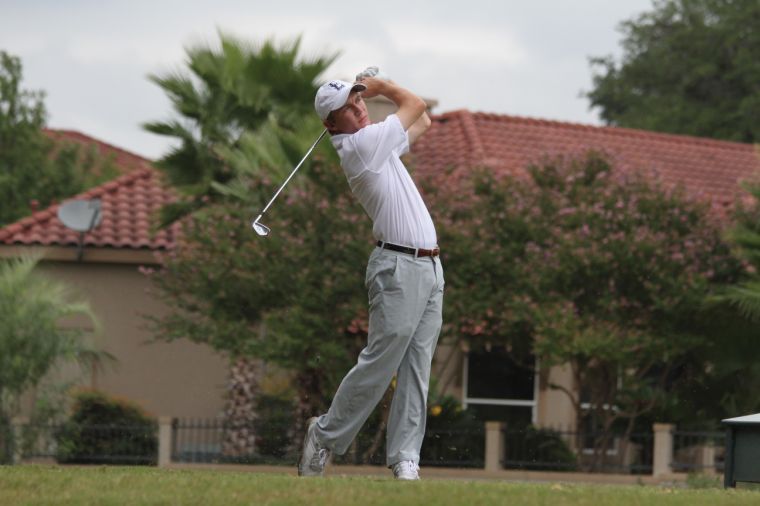 Staff Writer
March 16, 2014
St. Edward's freshman Dillon Van Essen began playing golf more than eight years ago, and has been perfecting his game ever since.
As a member of his high school's varsity golf team for four years straight, he improved his talents and gained the interest of big name schools like Arizona and Rice. But Van Essen ultimately decided to attend St. Edward's University and stay in the Austin area where he has lived for many years.
"The decision to go to St. Edward's has really helped my leadership skills and has helped me learn more about the game of golf," Van Essen said.
Throughout his growth as a golfer, Van Essen has accomplished some incredible things. Still in his freshman year, this season Dillon has already finished in the top three in three different tournaments, and has gone 4-1 against five players who are ranked top 20 in the country.
Van Essen was also named Heartland Conference player of the week for Feb.17-23. He has done this by doing a couple of things. He has to be able to stay mentally strong, and have the ability to maintain a certain level of stamina. Dillon also contributes his recent success to staying fit, working out and his coach Todd Ohlmeyer.
"My coach gives me yardage on the golf course and information that I can use to my advantage and he also is easy to talk to and a great motivator," Van Essen said.
Yet receiving guidance on the golf course is not enough to make a golfer great: It also takes dedication and focus. One of the ways that Van Essen stays focused is through his pre-game rituals. Like all great athletes, Van Essen uses his game routine to narrow in on winning the competition.
"I listen to my iPod before games and I warm-up by trying to work on my driving, putting and by trying to work on my weak points like ball-striking," Van Essen said.
This additional preparation has helped their team get into the national spotlight. The team is further preparing for the Midwestern State Invitational, and is looking to continue to improve.
With some help from seniors and a strong work ethic, the Hilltoppers hope to make it far. The golf team puts in about 17 to 18 hours a week, whether that be playing golf or staying mentally and physically fit through yoga. Yet even with all the work they have put in, the Hilltoppers still want to improve, and have their eyes set on competing for a national championship.