LIPGLOSS: Glossy 2014 Resolutions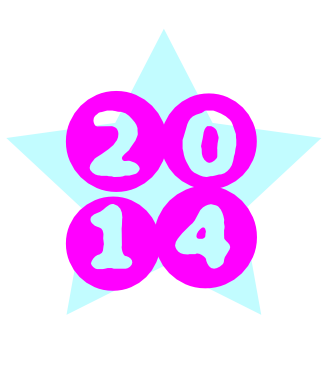 Staff Blogger
January 24, 2014
LIPGLOSS is a weekly dating and humor blog. Check back every Thursday for anything from restaurant reviews to dating advice to eclectic lists.
It's a new year, for all of you out there still writing "13" in the dates on all your papers (like myself). I don't normally do resolutions. And I guess it's sort of late for actual resolutions, as it's almost February at this point. So I guess you can think of this more as a list of plans for this year, and this semester in particular. Here they are.
1. Explore Austin more. 
I know date spot reviews make up a good chunk of this blog, but I still feel like I've been living in a bit of a bubble. I don't go anywhere in north Austin very much, not to mention any of the surrounding areas and suburbs. But I know there's so many other things to see and do than what I've found in my little quadrant of the city. I'm hoping I can review a few restaurants or attractions outside my geographical comfort zone. 
2. Walk dogs with a boy. 
I realize there are many factors at work in this one. For starters, I'd need a dog, which I don't have at the moment. But honestly, I challenge you to think of something more adorable than walking cute dogs with a cute boy on a super-cute day at the park. 
3. See at least one good, current rom-com. 
So many of my favorite romantic comedies seem to be artifacts of a bygone era. From While You Were Sleeping to Sleepless in Seattle, my fond rom-com memories are somewhat stuck in the '90s. I would love to watch a few shameless goofy romances this year… in actual theaters. I'll have to hit up IMDB and see what, if anything, I have to look forward to. 
4. Decide how I feel about PDA once and for all.
This is such a weird subject for me. I flip back and forth more often than Harry Styles' assumed relationship status. One minute I'm silently aww-ing at a couple in a grocery store, the next I'm fighting the urge to vom all over my treadmill because of some gym PDA. More about this later.
5. Find more awful dating advice. 
As much as they make me rage, I'm thankful for the articles I come across that give ridiculous, condescending, or straight-up misogynistic dating tips (I'm looking at you, CosmoGirl). They help me better realize my own values and standards for that kind of thing. And they make for some excellent comedic fodder.